5 Ways Washingtonians Can Boost Their Work Vibe!
iStockPhotos
There you are, stuck at work, you've been there for what feels like an eternity, but you check the clock; HOLY crap, only 10 minutes!!! When is lunch? Why is that person talking to me again? Maybe I can call in sick? Wait, crap; I'm already here. Think, think, think. I know; what if I pretend to be sick? Maybe I can go home early! What? Janet, down the hall, has already gone home because her kid is sick. Damn, that's a good excuse; I know; I'll say my kid's sick! Wait, they know I only have a dog. Well, he can be sick. What time is it now? WHAT!!!! ONLY 11 MINUTES since I started my work day…. Oooooooh, this day is going to draaaaaaaagggggg!!!
So that is a typical Monday through Friday for many. That old saying, "Find a job you like, and you'll never work a day in your life!" Even those people with dream jobs still have days when they'd rather be elsewhere. But why is that? It could be boredom, stress, anxiety, or a mixture. If you're surrounded by chaos, you're going feel chaotic non-stop. How do you make it better?
We're not talking about "less work" or a "raise", but ways to help the long hours not feel so long! Well, there is a way to boost your mood at work by boosting the vibe of your workspace! SWNS Digital surveyed over 3,000 Americans to figure out how to increase their happiness at work.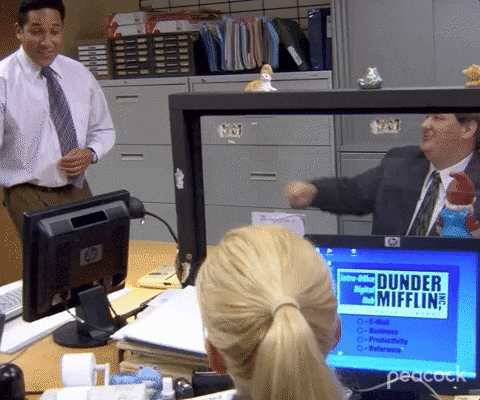 Giphy.com
WAYS TO BOOST YOUR AT WORK VIBE!
#1 It's Clean! – Keep your workplace tidy. When my desk (or car, when I was driving for a living) is clean, I feel all the more accomplished. Plus, everything in its place makes you feel less stressed about what you still have to do!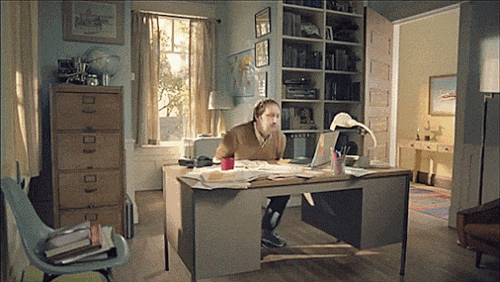 Giphy.com
#2 Lots of windows! – This might be a tough one depending on your job. But sunshine can improve the mood!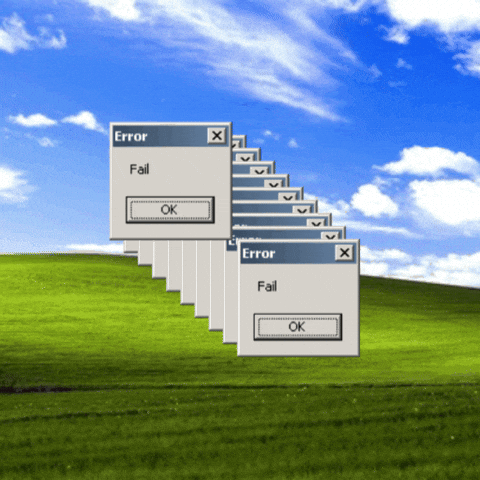 Giphy.com
#3 It smells good! – Be careful with this one. Depending on what you think smells good, it can be pleasant or gawd awful to someone else. I used to work with someone who would bring in gas station hotdogs for his BREAKFAST every morning at 6 am. It stank up the WHOLE BUILDING. But it made his mornings fly by. He found his food and workplace vibe! The rest of us were forced to find a window.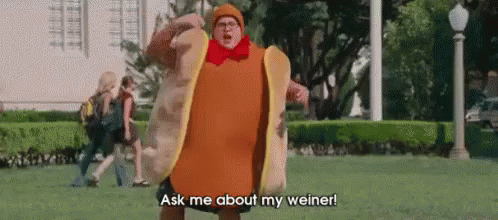 Giphy.com
#4 A friendly, quiet atmosphere! – There's a good reason why many employees have earbuds in. It keeps the drama away and the atmosphere they like close at hand. Plus, when it's quiet, it can be less stressful and chaotic!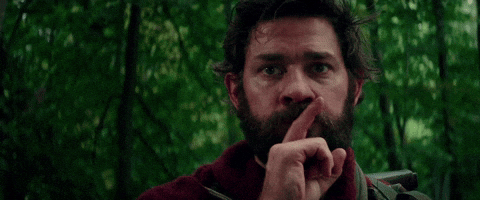 Giphy.com
#5 Some light music is playing! – Maybe you're not into light music, but whatever type you jam out to, it can help the day go by faster. It helps set the pace for the day. Just be careful it's not Blues music; otherwise, you might be more depressed at work!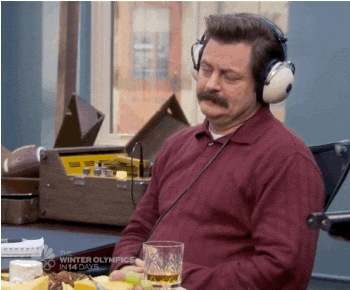 Giphy.com
Agree with this list? What do you do to make work more tolerable? Tap the App and send us your suggestions!
READ MORE: Here are 50 ways you can improve your work from home lifestyle
KEEP READING: See 25 natural ways to boost your immune system
KEEP READING: 15 Natural Ways to Improve Your Sleep
QUIZ: Can you identify 50 famous companies by their logos?
How well do you know the logos of 50 of the world's most famous companies? Keep scrolling to see if you can guess which icon belongs to which brand.
Got a news tip? Email us here.
MORE TO READ: