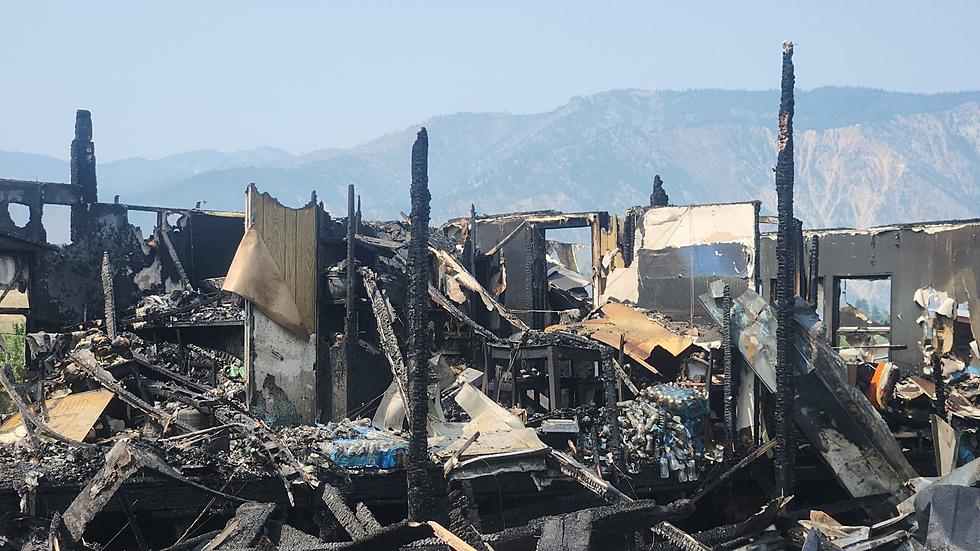 Family Escapes Fire That Destroys Their Home In Manson
Trailer home destroyed by fire - Manson Volunteer Fire Association
Some members of a family have minor injuries and they've lost almost all their belongings after a fire destroyed a trailer home in Manson Thursday. 
Firefighters arrived to find the trailer completely consumed by smoke and flames. 
The Manson Volunteer Fire Association has donated $500 to help the family with its immediate needs. 
One daughter's Quinceanera 15th birthday party is planned for this weekend.   
Her dress was not in the house and was spared from the fire. 
The fire took place off Roses Avenue in Manson just before noon Thursday. 
The Manson Volunteer Fire Association is taking donations on behalf of the family and is advising donations can be dropped at the Manson Fire Station downtown Manson, across from the Manson Bay Swim Park.  
Anyone donating is asked to mark their donations as Roses Fire Assistance.