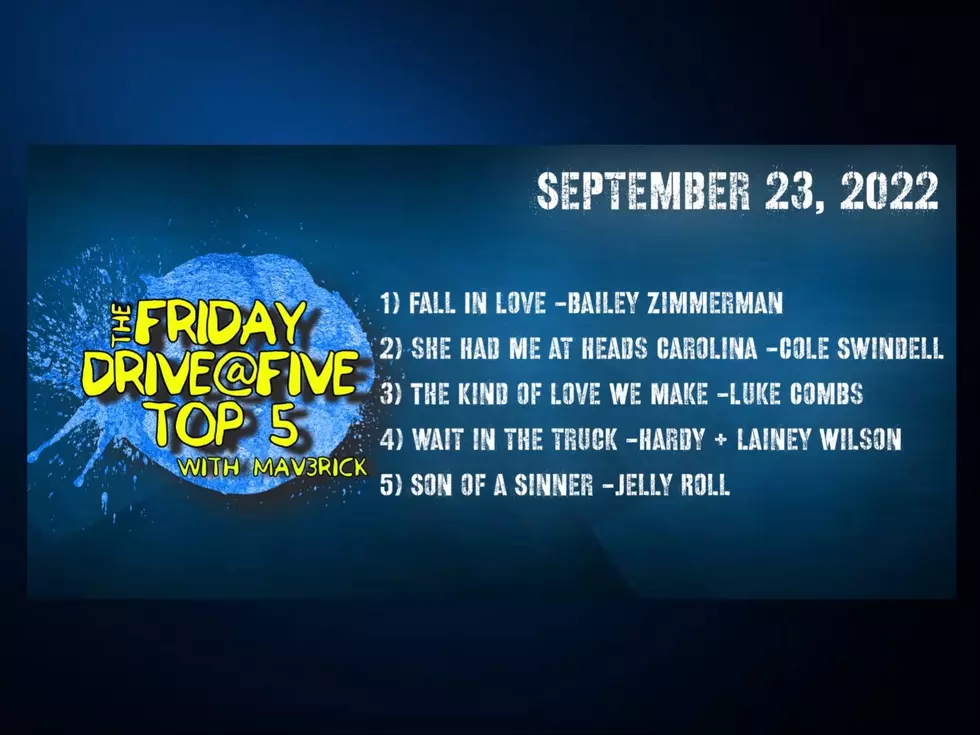 FRIDAY DRIVE@FIVE TOP 5: September 23, 2022
Photo created by Mav3rick
Once again, our most liked song of the week...for the 11th week in a row...is Bailey Zimmerman's Fall in Love! Cole Swindell and Luke Combs are both respectfully trying to bump him out of the number one spot, but your requests at 509.662.5976, your tweets @kissin977, and text messages via the Kissin' 977 app keep Fall in Love at #1.
And look has rejoined the Top 5 after a couple of months off! Jelly Roll's Son of a Sinner was a top 5 for several weeks, fell off...and now has found it's way back on!
And the song that has caused a lot of talk and have people comparing to Garth Brook's Thunder Rolls, wait in the truck by Hardy + Lainey Wilson has become one of the most liked songs of the week. Hard to say if it can make it to #1, with Combs and Swindell trying to get there as well. Only time will tell!