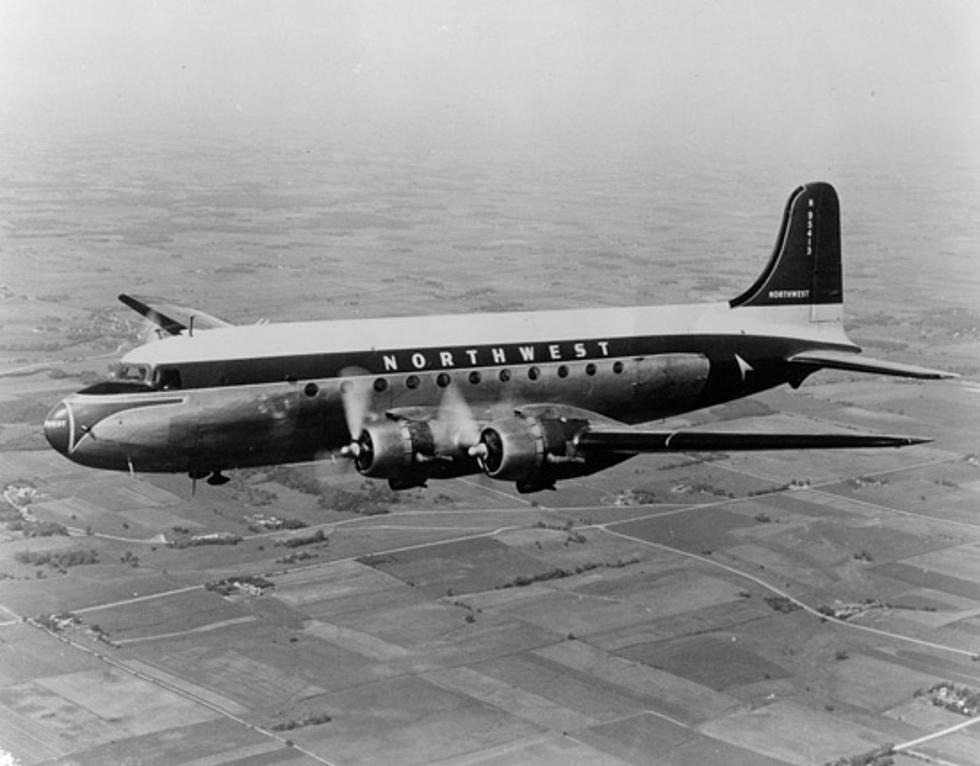 Human Remains Discovered 58 Years After Seattle Bound Plane Crash
Wikimedia Commons: San Diego Air and Space Museum Archive
One of the most baffling mysteries in aviation history is the disappearance of Northwest Orient Airlines Flight 2501. On June 23, 1950, the DC-4 Prop-liner, like the one pictured, vanished while on its way to Seattle from New York. The plane completely disappeared from the radar during a severe thunderstorm.
The last known position of the aircraft was directly over Lake Michigan before it disappeared. There is no doubt the aircraft is at the bottom of Lake Michigan, however, after weeks of scouring the bottom of the lake, no significant debris was ever located and the search was called off.
54 years later, in 2004, an annual search began taking place. The yearly event is conducted by the Michigan Shipwreck Research Associates and as of this writing the wreckage has never been located. However, human remains were discovered in 2008. According to the book Fatal Crossing (available on Amazon), the remains of the passengers did wash ashore after the crash and were buried in an unmarked mass grave near St. Joseph. Surprisingly, the families of the victims (many from Seattle) were never notified. In 2015, another mass grave that contained more victims was discovered.
An annual search for the wreckage continues to this day. The crash at that time in 1950 was dubbed the worst airline disaster in American history. The story of the crash was featured on an episode of Expedition Unknown (season 8, episode 2) on the Discovery Channel.
LOOK: This Washington Cabin is Straight Out of an 'I Spy' Book
This place will basically make you feel like you're inside one of the popular books.