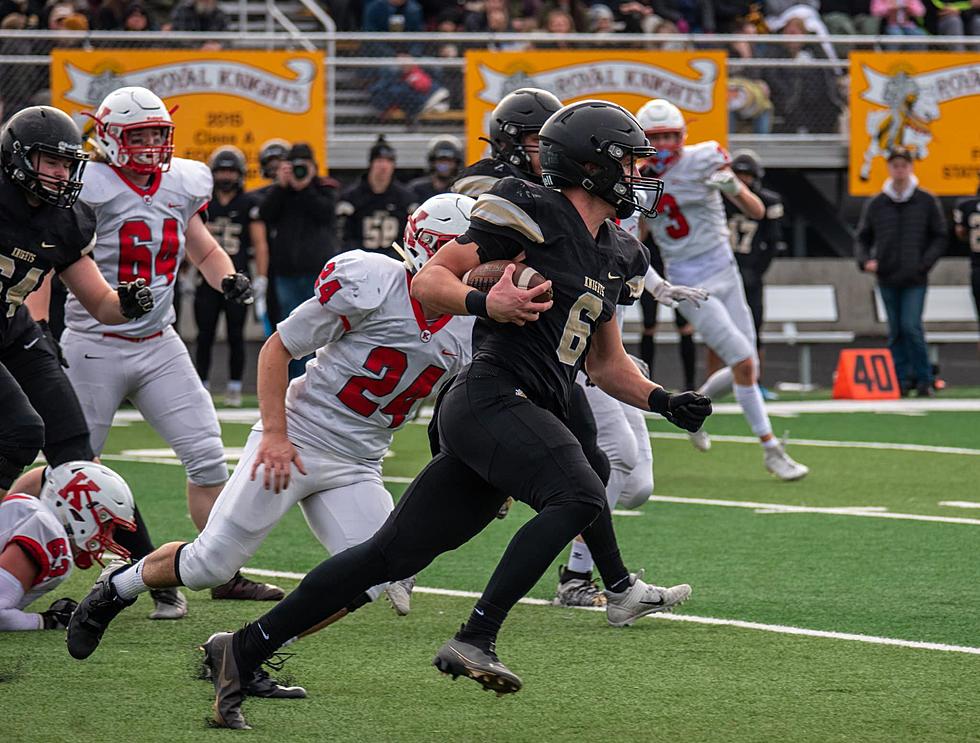 How Did the Washington Town – Royal City Get its Name?
Royal Football Stadium CREDIT: Royal Knights Football (via Facebook)
How Did the Washington Town - Royal City Get its Name?
Royal City was founded in 1956 and officially incorporated as an official city on Valentine's Day, February 14th, 1962 (US Department of Interior) 
The municipality used to be called "Royal Flats" - because of the area it sits upon: Royal Slope. 
"Royal Slope" is a name that has been used for this area since after World War II.
Why was the Area Called Royal Slope?
The name Supposedly came from a pair of Scotsmen who climbed the Saddle Mountains and remarked on the slope's majesty. -Matthews Winery
The Royal Slope AVA (American Viticultural Area) was named Washington State's 15th wine-growing region in 2020.
Intercontinental Ballistic Missiles in Royal City?
Grant County Airport in Moses Lake - was the site of Larsen Air Force Base, until its closure in the mid-1960s. The base controlled three Cold War-era missile sites not far from Royal City, in addition to silos in Odessa, and Warden.
Each silo base had three Titan I intercontinental ballistic missiles. The missile silos were decommissioned on March 25, 1965.
Courtesy - Silopedia YouTube Channel
Royal City - An Epicenter of Agriculture
Today, the Royal City community produces a wide variety of Apples, cherries, peaches, timothy and alfalfa hay, melons, potatoes, onions, peas, wheat, wine grapes, pears, mint, and corn. The Royal Slope area has 13 grape orchards and one vineyard - Lawrence Vineyards. Royal Slope is also popular with bird enthusiasts and area hunters.
Bow Down to the Royals
Royal High School is a known football powerhouse. The Royal Knights have won 11 Washington State football 1A titles since 1996.
INFO: US Department of Interior, Wine Enthusiast, Matthews Winery, Royal School District, Port of Moses Lake
5 Weirdly Named and Strangely Famous Small Towns in Washington
Most towns and cities in Washington are named after Native American tribes. Others are named after families or local monuments. Here are five small Washington towns with strange or interesting names and the history behind them. These include the birthplace of United Airlines, murder, and mystery.
Gallery Credit: Paul Drake
Guide: Top 5 Counties With The Most Farmland In Washington State
Discover the five counties with the most farmlands in the state of Washington.
Gallery Credit: Rik Mikals