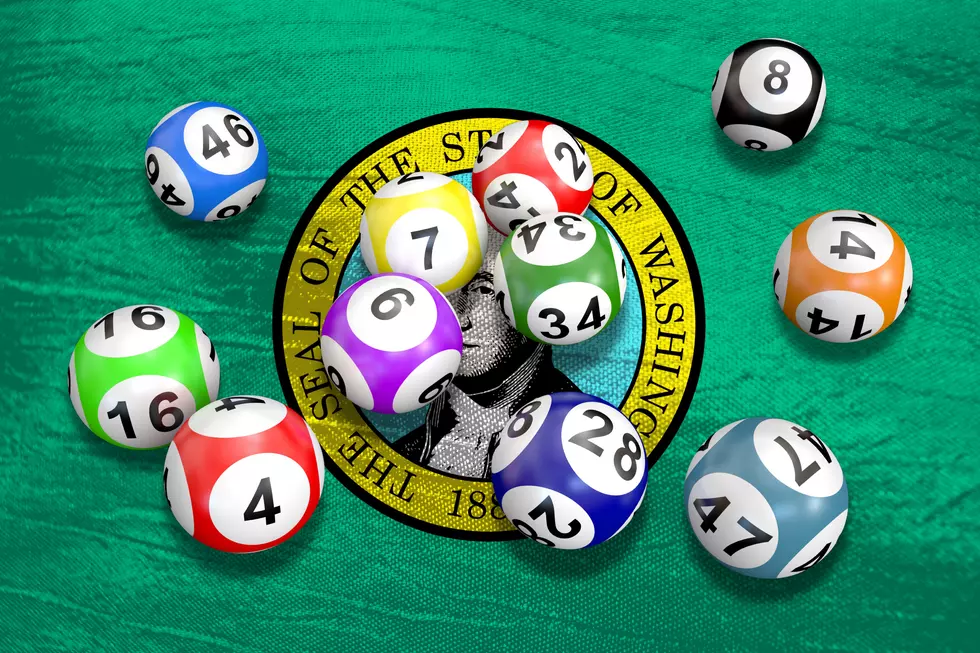 How Large Was Washington's Biggest Lottery Payout?
Getty Images, Canva
It's the million-dollar question. Literally. What would you do if you won the lottery? 
Funny you should ask because I've actually plotted this out and have a pretty fool-proof plan. If I won the lottery, I'd pay off my credit card first. Then I'd pay off my wife's car since mine was paid off this year. My wife and I have talked about this a lot if you can't tell. Essentially, the first order of action is to be debt-free and see more of my money stay in the bank. Now for the fun part. Forget buying a house. I want my own island. I also want to buy a sports team but that may not be possible with Washington Lottery winnings. With Mega Millions reaching a surplus of $1 billion this week, it had me wondering how much someone can win in Washington.
How much is Washington Lottery's largest payout?
In 2011, a couple from Ephrata won the biggest payout in state history when they won $190 million from Mega Millions. They had 23 grandchildren and the couple's secret path to victory was using their birthdays for their numbers. They shared half of the winnings with a winner from Idaho as the total pot was $350 million.
What's the biggest lotto win in American history?
In 2022, one lucky person topped the all-time winnings chart when they turned in their winning ticket for a $2.04 BILLION Powerball jackpot. It would be hard for me to go back to work after that and no, I'm not taking 30 payments. Lump sum all the way, baby.
LOOK: These Are the Richest NFL players
To uncover the richest NFL players,
Stacker
consulted
Celebrity Net Worth
and ranked them by their 2022 net worth, calculated using a proprietary formula.
LOOK: Here is the richest town in each state
Just saying the names of these towns immediately conjures up images of grand mansions, luxury cars, and ritzy restaurants. Read on to see which town in your home state took the title of the richest location and which place had the highest median income in the country. Who knows—your hometown might even be on this list.