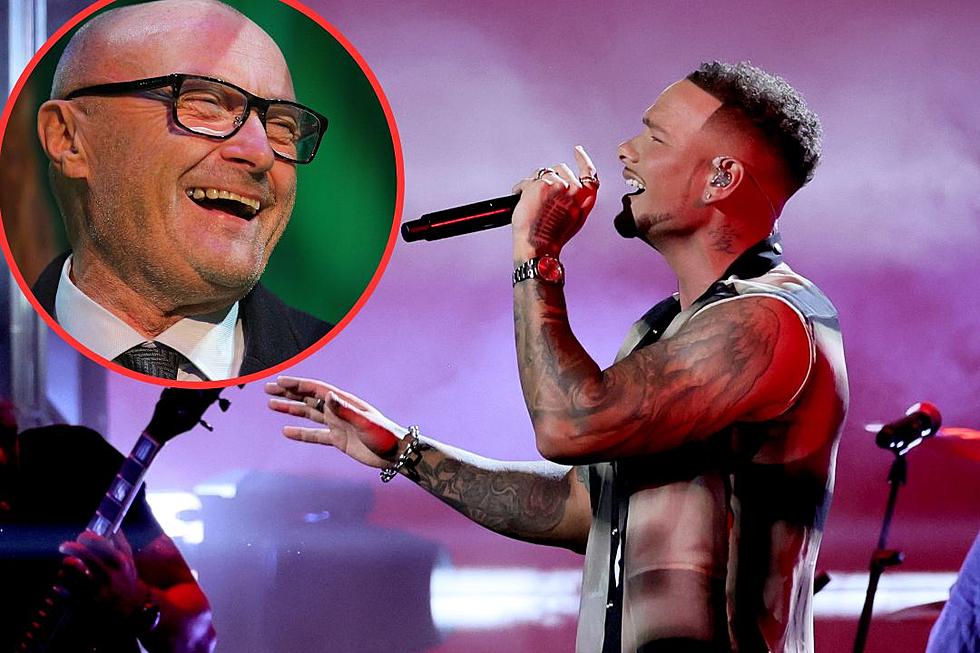 Kane Brown's 'I Can Feel It' Lyrics Borrow a Line From Phil Collins
Thomas Niedermueller/Theo Wargo, Getty Images
Kane Brown is gearing up for his next musical chapter, and there seems to be a theme: Phil Collins.
More specifically, Phil Collins' 1981 hit "In the Air Tonight."
Not only has the country singer named his 2024 trek the In the Air Tour, he has also released a new single titled "I Can Feel It." The song pulls heavily from Collins' track sonically, but it is drastically more uptempo. It's as if Brown took "In the Air Tonight," threw it into a shaker glass with some country twang, and shook it up.
And don't worry, the iconic drum cascade is still there — and you don't have to wait long in the song to hear it.
Kane Brown's "I Can Feel It" Lyrics:
I can see you by the bar / Skinny margarita with a broken heart / So, I slid over like a steel guitar / We started talking 'til I / Saw your boots bounce to the beat / You said, Do you dance? Wanna dance with me / Next thing I know, I started to think / That we might be onto something.
You're putting on a show / No need to take it slow / There's something here, I know.
Chorus:
I can feel it in the air / Feel it in the whiskey in my hand / In your hips / Your body tells me when you start to dance / Maybe this is turning to a we should probably get up out of here / Oh, baby, I swear / I can feel it in the air / I can feel it.
You got everybody looking / Looking at you, looking at me / Them words you're whispering in my ear / Girl, they're as smooth as Tennessee / We got all night to go / This flame ain't burning low / There's something here I know.
Repeat Chorus
I can feel it in the air / I can feel it coming in the air tonight / Oh, Lord
Repeat Chorus
20 Kane Brown Songs Every Fan Has Memorized
Kane Brown has built himself quite the career: He's come a long way since 2015, when he released his first single, "Used to Love You Sober." Prior to that, Brown was covering other country stars' songs for social media. Now, he is a star, with nine No. 1 hits under his belt, including a special duet with his wife Katelyn. There's no ceiling to this Tennessee boy's success!