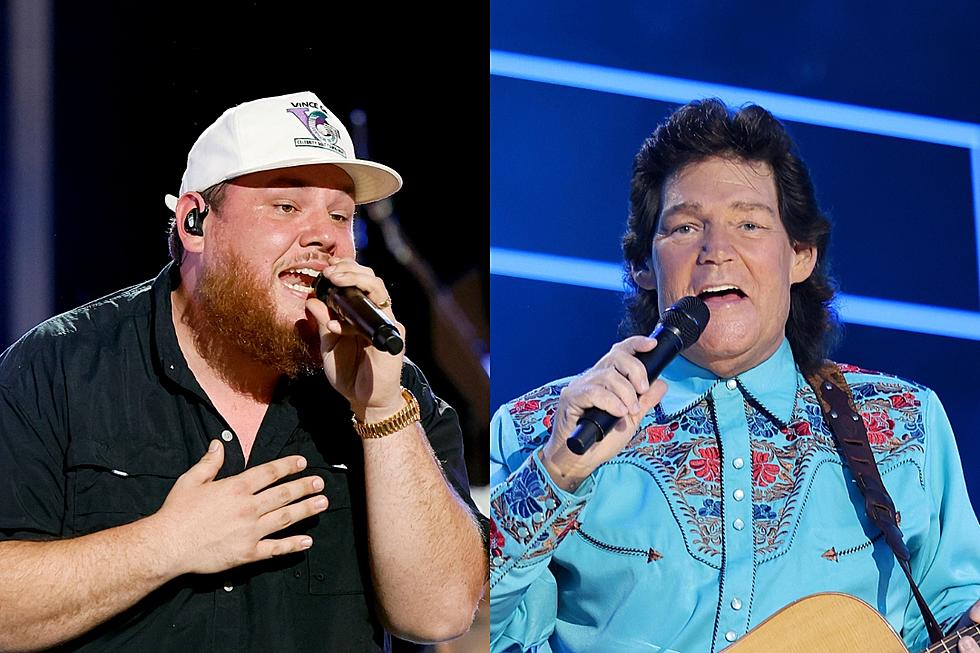 Luke Combs + Shenandoah Drop Nostalgic 'Two Dozen Roses' Duet [Listen]
Jason Kempin, Getty Images
Luke Combs and Shenandoah have teamed up for a remake of the group's "Two Dozen Roses."
Initially released in 1989, the duet rendition opens with Shenandoah's lead singer Marty Raybon rendering the regret-filled opening verse.
"I brought flowers to your door last night / I done you wrong, and I wanna make it right / You say I'm not welcome here / I know it oughta be perfectly clear / But I can't help but wonder what it might be like," Raybon sings.
Combs arrives in the second verse as he continues the protagonist's poignant plea for a second chance.
"Oh, I must've been a fool back then / To lose somethin' that you can't have again / I've done all that I know to do / And second-guess my every move / I can't help but wonder how it might have been," Combs confesses.
While both singers helm their respective verses and choruses, they arrive in the final chorus to meld Raybon's nostalgic vocal delivery with Combs' stadium-sized, heartfelt one.
"If I could cry a little harder / And get a little less sleep at night / If I had two dozen roses / Would it change your mind?" they sing as a final plea to an ex for forgiveness.
This collaboration arrives after Shenandoah teased a photo of Raybon and Luke in the studio in June.
"​​Good times in the studio today with @lukecombs. We have some exciting things in the works. Stay tuned!" they captioned the picture.
"Two Dozen Roses" originally appeared on Shenandoah's sophomore album, The Road Not Taken. The track soared to No. 1 on the Billboard's Hot Country Songs chart and is certified Gold by the RIAA.
Combs' latest chart-toppers are "Love You Anyway" and his cover of Tracy Chapman's "Fast Car." Both tracks can be found on Gettin' Old, which dropped in March. Combs also recently joined acclaimed artist and musician Charlie Worsham on a duet version of his song, "How I Learned to Pray."
Top 20 Luke Combs Songs That Prove 'Em All Wrong
Check out Luke Combs' best songs, and the songs that changed his life when so many thought he wasn't good enough to be a country star.