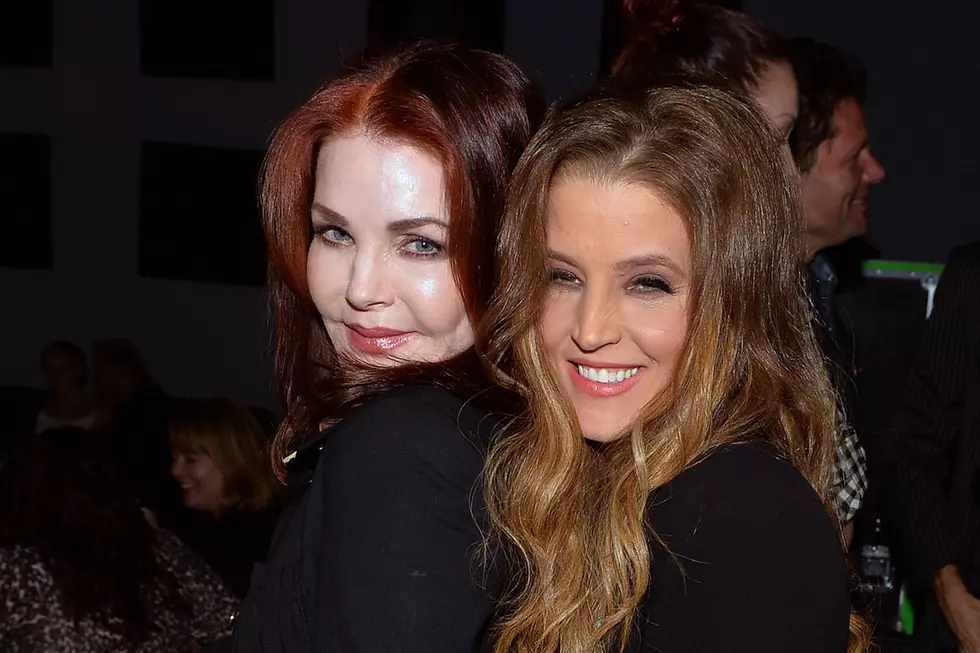 Priscilla Presley: Lisa Marie Is Receiving 'The Best Care' After Cardiac Arrest Hospitalization
Getty Images, Rick Diamond
Priscilla Presley has given fans an update on her daughter Lisa Marie Presley's condition after being rushed to the hospital earlier on Thursday (Jan. 12).
"My beloved daughter Lisa Marie was rushed to the hospital," Priscilla says in a statement given to People. "She is now receiving the best care. Please keep her and our family in your prayers."
According to TMZ, the 54-year-old singer-songwriter and daughter of music icon Elvis Presley was transported to the hospital after she was found unresponsive inside her Calabasas, Calif., home. She is believed to have suffered "full" cardiac arrest and was given CPR by paramedics who arrived on scene. TMZ also reports that first responders administered epinephrine "at least one time" to help regain a pulse before she was taken from the scene for further medical treatment.
In a Thursday afternoon update, TMZ reports that Lisa Marie is on life support with a temporary pacemaker and is "in an induced coma, in critical condition."
Priscilla Presley also acknowledged the messages of support from fans that have streamed in since the news of Lisa Marie's hospitalization first broke.
"We feel the prayers from around the world and ask for privacy at this time," she concludes.
Lisa Marie Presley's last public appearance came just two nights ago, when she attended the 2023 Golden Globe Awards in Los Angeles alongside her mother on Jan. 10. The pair were reportedly overwhelmed by the moment when actor Austin Butler won a Golden Globe for his lead role in the 2022 film Elvis.
Presley has four children, Riley, Benjamin, Finley and Harper. Benjamin died by suicide in 2020 and was laid to rest at Graceland, his grandfather's landmark estate.
Lisa Marie Presley Through the Years
Take a look back at the memorable moments from throughout Lisa Marie Presley's life and career. She died on Jan. 12, 2023 at the age of 54.
PICTURES: See Inside Elvis Presley's Spectacular $5.65 Million Honeymoon Hideaway
The 4-bedroom, 5-bathroom, 4,695-square-foot Palm Springs hideaway where Elvis Presley and Priscilla Presley spent their honeymoon is currently for sale for $5.65 million. Designed by renowned architect William Krisel, the lavish, futuristic estate earned the distinction of the "House of Tomorrow" from Look Magazine in 1962.