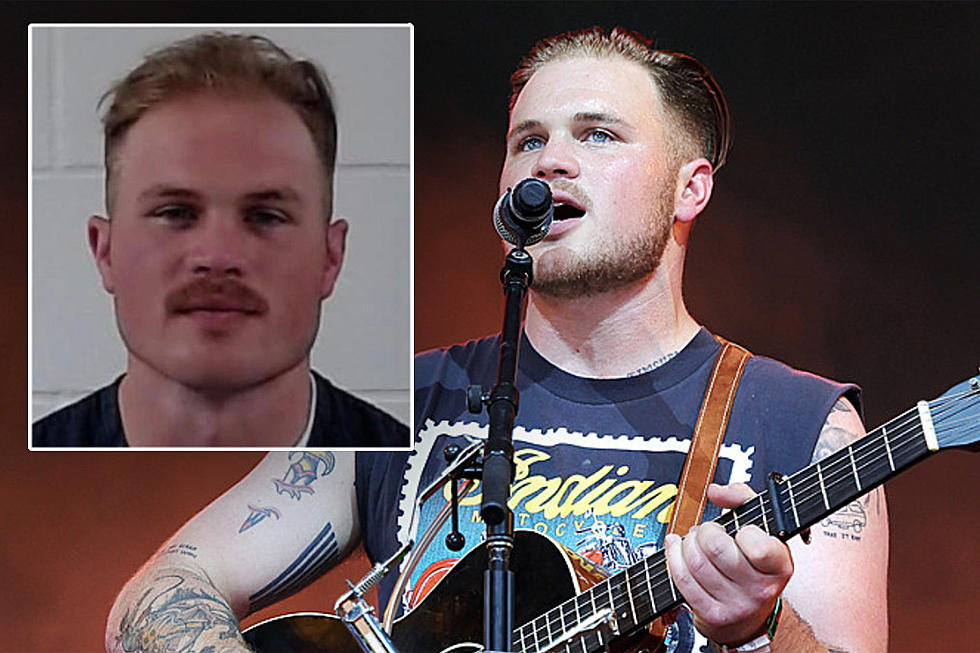 Zach Bryan Arrested in Oklahoma
Getty Images
Zach Bryan was arrested in Oklahoma on Thursday (Sept. 7), after an incident with Oklahoma Highway Patrol.
The country star was picked up by police in Vinita, Okla., and booked on "an obstruction of investigation charge." TMZ was first to report the news but at 9:30PM CT Bryan added his side of the story.
Bryan currently has the No. 1 song on the Billboard Hot 100 chart with "I Remember Everything," a duet with Kacey Musgraves.
He's believed to be dating Brianna LaPaglia, aka. Brianna Chickenfry.
Before becoming a successful singer and songwriter, Bryan served in the U.S. Navy.
"Today I had an incident with the Oklahoma Highway Patrol," Bryan shares. "Emotions got the best of me and I was out of line in the things I said."
"I support law enforcement as much as anyone can, I was just frustrated in the moment, it was unlike me and I apologize ... Prayers we can all move on from this and prayers people know I'm just trying the best I can, I love you guys and I am truly sorry to the officers."
This story has been updated to include Bryan's statement on social media.
Just a few hours before the news broke, Bryan posted a photo to Instagram Stories, telling fans he was "on the road again" and going to "see the birds play."
This story will be updated with more information as it becomes available.
Bryan, 27, was having a great month professionally prior to his arrest. Not only did his new self-titled album top the Billboard all-genre album chart, but he announced a sprawling 2024 tour. Over the last several weeks, all has appeared normal by his standards on social media. He interacts with fans in a way that's both appreciative and combative, and he's prone to jumping ship on a platform with no warning. Earlier this week he left TikTok, for example.
Vinita is in northeast Oklahoma, about a 50-minute drive from Bryan's hometown of Oolgah, Okla.
R.I.P.: 27 Country Singers and Songwriters Who Died Too Soon
These country singers had so much more to give. See 27 country singers who died much too soon: Keith Whitley, Mindy McCready, Troy Gentry and more.