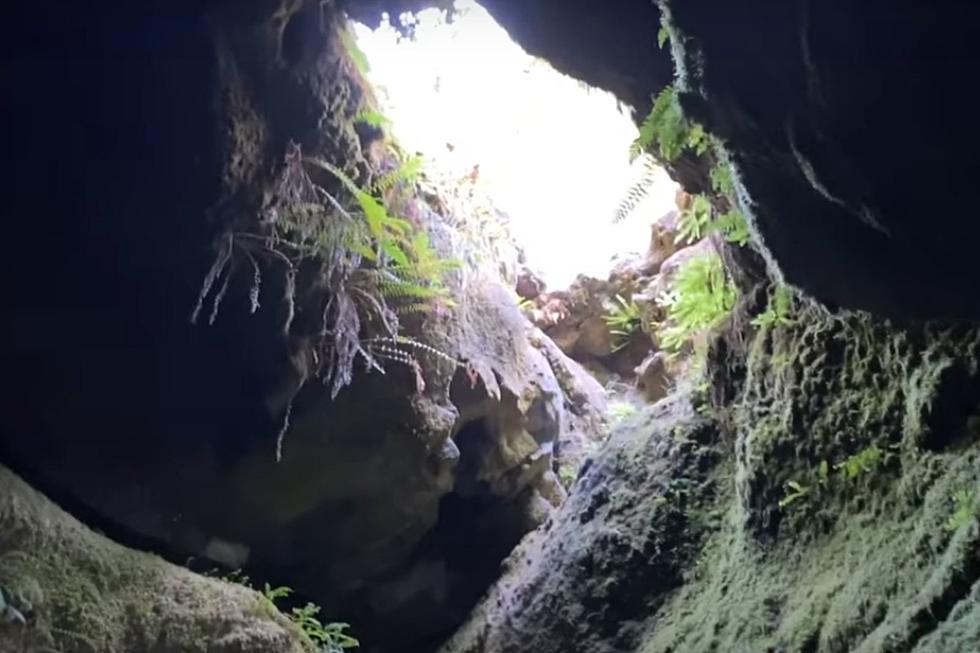 See the Difficult Upper Route Through Washingtons Most Famous Cave
credit YouTube @AdventureTravelers
This Famous Washington Cave Has Two Main Routes
Everyone I know had always taken the easy lower tunnel, but have you dared to see what lies in the difficult & longer upper route of this famous cave?
The Ape Cave in Washington State
If you have never explored the famous Ape Cave in Washington State, it is definitely something you should put on your bucket list. Most people I know have walked down the entrance of the Ape Cave, but almost everyone chooses the much easier and safer lower tunnel.
I had always heard that the upper tunnel was much more dangerous and 2 times as long of a hike as the lower tunnel. I visited as a kid, we took the lower tunnel all the way to the tiny room at the end, but always wondered what the upper tunnel was like.
The Ape Cave: Easy Lower & Difficult Upper Tunnels
There are two different main tunnels that you can explore in the Ape Cave however, one is much more dangerous. The easier lower tunnel is only 3/4 mile in and is a generally easy hike down to the end. Once you reach the tiny room in the end, you have no choice but to turn around and walk back out the way you came.
The upper tunnel is much more challenging with multiple rock cave-ins to climb over, two different 6-8 foot obstacles to climb, and tighter and longer tunnels. If you can clear the obstacles in front of you, eventually you will start to see sunshine again, as you are spat back outside.
See What Hides in the Ape Cave Difficult Upper Route
The 12 Most Politically Divided Counties in Washington State