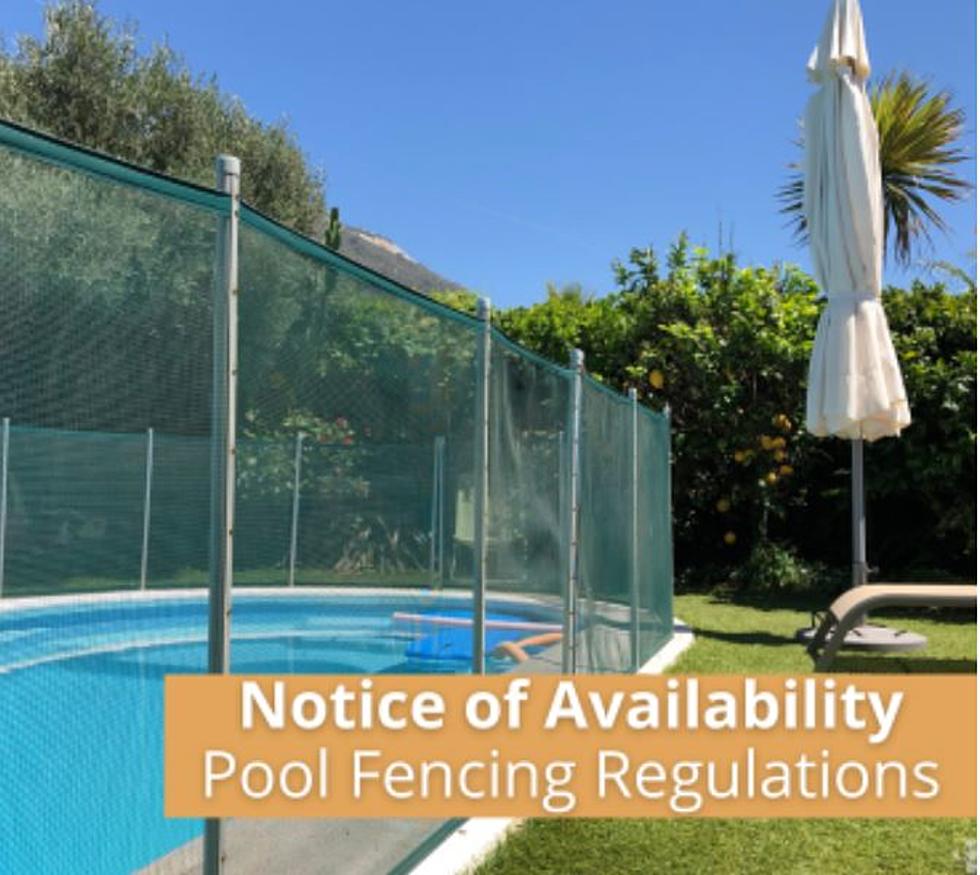 East Wenatchee Proposing To Do Away With Pool Fencing Requirement
Image of Pool fencing from City of East Wenatchee
The city of East Wenatchee is proposing to remove a requirement for swimming pools to be surrounded by fencing.
The city released a "notice of availability" overnight Monday morning.
Current city code requires all pools and the yard or area around them to be enclosed by a four-foot-high fence or barrier.
Dropping the city code requirement would allow the International Building Code to govern because there will be no specific mention of pool fencing in the code that would trump what is found in the IBC.  
The IBC updated their code in 2021 to allow for auto covers as an alternative to fencing. 
However, if an auto cover is not installed, then the IBC still requires a perimeter fence to be installed around the pool. 
A 60-day comment period on the proposed change starts Monday.
Proposed amendments will be considered at a public hearing at a date/time to be determined. Comments on the proposed revisions need to be submitted by emailing the Community Development Department, or mailed to:
City of East Wenatchee
Community Development Department
RE: Pool Fencing Amendments
271 9th Street NE