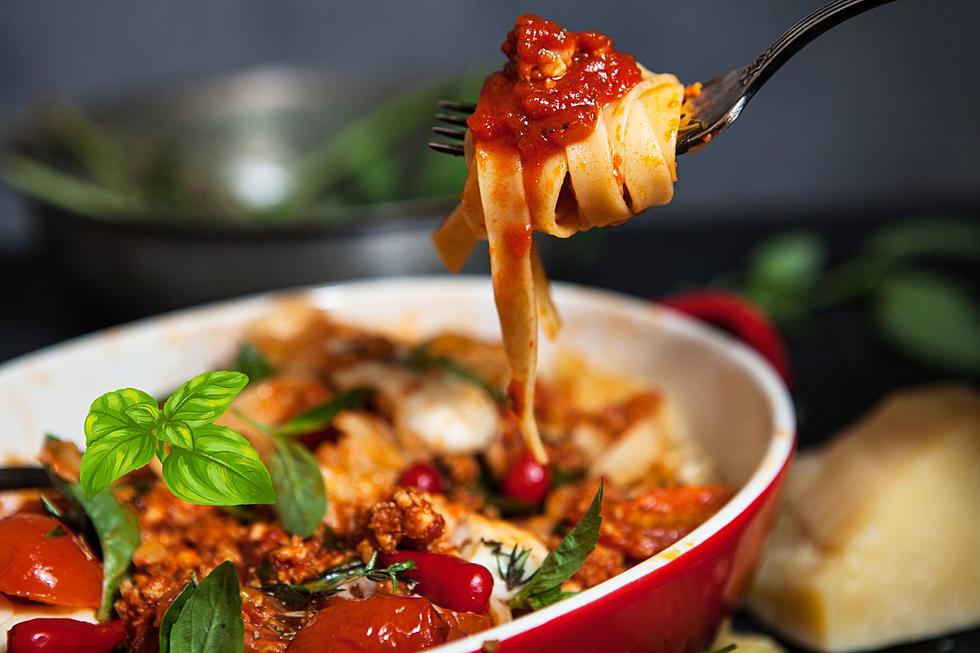 Pasta, Bread, Salad, Give it All To Us! Best Spots in Wenatchee
Photo Credit: Aly/Canva
I just ate pasta, and you know, I could eat pasta every day and love it so so much! I've tried just about every spot in the Wenatchee Valley for noodle, but what does yelp have to say about our options?
---
Top 5 Restaurants in Wenatchee WA for Pasta (Yelp):
Pasta Del Capo -
"This is a new food truck and my first time here. Lots of great choices but I chose to go simple because simple is the hardest to make a statement with. I had the Come And Spaghetti It which was a bigoli pasta with a marinara ragu meat sauce topped with parmesan and parsley. First impression was the flavors are bold, the sauce was thick and flavorful and the meat was lean so the sauce was not oily..." - Steve
---
Garlini's Napoletana -
"We love this place! Absolutely wonderful food and wonderful service every time we come here!
Bartenders and wait staff are always on point, food is consistently excellent." - Dave D
---
Visconti's -
"The food, the service, is all fantastic. We love coming here and every chance we get to stop by we do. They even let our kids have some of the grapes outside. A+, you won't be disappointed." - Jon H
---
Tastebuds -
"What an absolutely lovely place! Get the Loaded Nachos...they will not disappoint! Fresh and tasty!!! We also really enjoyed the bruschetta, twice! Hubby enjoyed the Old Fashioned. Daughter and I got a local red blend from Jones of Washington. Can't wait to come back!!!" - Darcie B
---
Saddle Rock Pub and Brewery -
"Some good local beers and delicious pizza. For a casual night, this is a fine spot. The service was good." - Shelley R
SADDLE ROCK PUB & BREWERY - Yelp
---
Top 10 Best Pasta Near Me near Wenatchee, WA 98801 - August 2023 - Yelp
---
Spadea's Twist on Pasta
---
World's Largest Dish of Pasta, and a Wedding - Utica, NY, Feb 14, 2004
The Guinness Book of World Records affirmed in 2004, that the World's Largest Dish of Pasta was made in Utica, NY with the Keeler Show. Now with WIBX, Keeler worked with Tony's Pizzeria and other to create a dish of pasta weighing over 7,000 lbs. and the event included an actual wedding. The dish of pasta weighed 7,355 lbs. (3,336 kg) and lasted in the Guinness Book for several years. The dish was assembled and the wedding was held at Sangertown Square in New Hartford, when Keeler was hosting a 6 night a week television show, The Keeler Show, on FOX 33 TV in Utica and FOX 68 in Syracuse.
---
6 Kalamazoo Area Eateries to Fulfill That Pasta Craving
A recent post in the Facebook group, Kalamazoo Foodie, has rendered a few suggestions for where to get the best pasta in the Kalamazoo area.