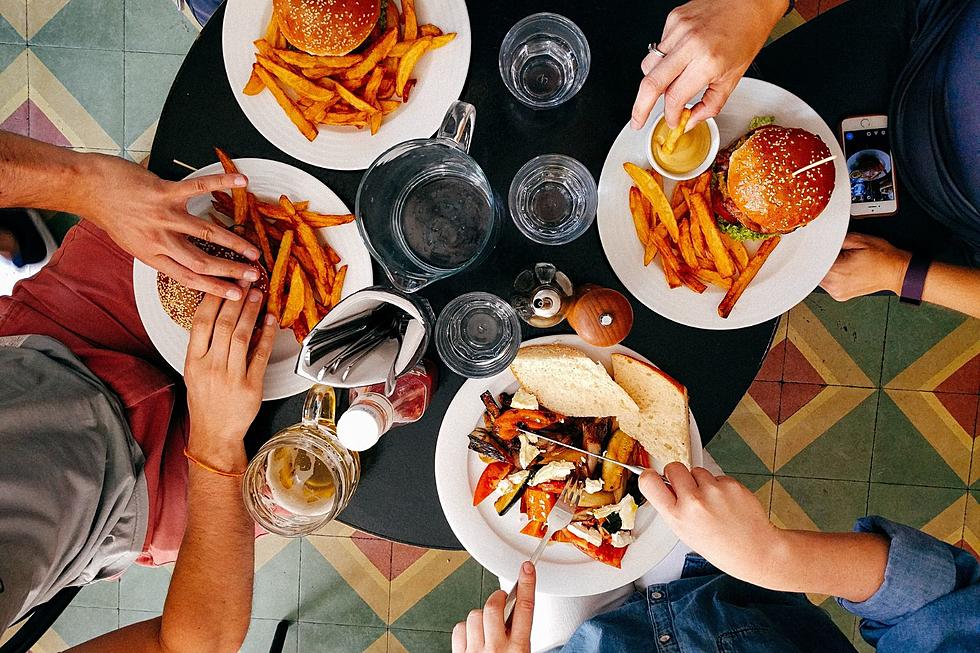 Yelp Recommends Food for Wenatchee WA
Photo Credit: Aly/Canva
I like using yelp to get info about where to eat, what company I should bring my vehicle for maintenance. But I decided this time, doesn't matter what food I get served, I just want to know the top rated Restaurants in Wenatchee WA would be. I typed "food" into the search bar and have the location set to Wenatchee, these were the answers.
---
Top 10 Recommended Restaurants in Wenatchee WA:
1. McGlinns Public House
"Always a favorite when I'm in Wenatchee, and it's close to cute downtown retail, a must try!" - Mytoan N
---
2. Tiki Hawaiian BBQ 
"Very yummy and authentic food. Service was good, don't judge the outside of the building! It's good!" - Hunter K
---
3. Mission Burgers and Chicken
"If you want one of the best burgers you've ever had, the OG Mission Burger is the one.
I'm originally from LA--home to Tommy's Burgers, In-n-Out and many more.  But what makes these original is they are smoked on Traeger grills, and the pickles and fixings and sauce make it amazing. The fries beat McDonald's any day and I'm betting they don't have 14 ingredients and chemicals on their potatoes. Everyone I've sent here is hooked." - Jennifer K
MISSION BURGERS & CHICKEN - Yelp
---
4. Lemolo Cafe and Deli
"Food: absolutely delicious! Hard to beat their sandwiches and calzones!
Service: friendly and pleasant!
Ambiance: very quaint!
Definitely will dine at Lemolo's again and again...etc..." - LM l
---
5. Taqueria la Cihualteca
"For two guys from Los Angeles, where we're surrounded by amazing Mexican food throughout the city, the tacos at Taqueria La Cihualteca were amazing and can stand up to some of the best in LA. We had the Tacos Chihualteco and the Tacos Al Pastor and loved them both! Would love to go back again to try other things on the menu!" - Dale M
---
6. Sweetwood BBQ
"LOVE bbq & this place was seriously the best! I had the brisket & pulled pork with fried & cornbread. Loved everything! Fries remind me of wing stop fries. Loved the whole vibe of the place and the service from all the ladies was great! Super friendly. 10/10 definitely recommend!" - Hannah B
---
7. Wild Huckleberry
"Great place, great service & amazing food. New to the area and this place made us feel as though we were regulars. I love this place. If ever in Wenatchee, swing by, you won't regret it." - Zakiry R
---
8. OM Cooking
"We have gravitated towards this place every time we are in Wenatchee and craving Thai food.
Never had a bad meal and the staff are incredible" - Yvette F
---
9. Tropical Salvadorean Restaurant
"Authentic Salvadoran food. Papusas that I got were the jalapeño and pork. Perfectly cooked and filled with cheese in addition to the filling! The tamale was also fantastic! I love the banana leaf wraps because it gives a flavor element like no other. Might become a staple when I come out this way.
It is a small family style restaurant. They offer Togo. It was fast service on a Friday afternoon." - Elizabeth M
TROPICAL SALVADOREAN RESTAURANT - Yelp
---
10. Rail Station and Ale House
"Just finished a most enjoyable meal at the Rail Station and Ale House
Husband had the smoked brisket dip and said it was probably the best dip sandwich he's had in a long long time. I had the fish and chips and they were top quality. Our drinks were awesome as well.
The staff was extremely helpful and friendly. We were just passing through, but would highly recommend this restaurant." - Peggy H
RAIL STATION & ALE HOUSE - Yelp
---
Food Wenatchee, WA 98801 - Last Updated August 2023 - Yelp
---
Did your favorite make the list? Yes? Awesome! No? Give them a yelp review!
---
History Repeating Itself: 10 1980's Foods That Are Making a Comeback Today
If you grew up in the GenX generation, you probably remember some of these favorites. Or maybe you never had the chance to try them. Now, they are making a comeback in households across America.
---
Fast Food Restaurants You Could Never Live Without
We had many popular fast-food restaurants in the "Only 2 Can Stay Challenge". We asked which two could you never give up. The response was overwhelming! It's time to reveal your favorite fast-food restaurants.
---
Mainers Pick the Most 'Maine' Foods