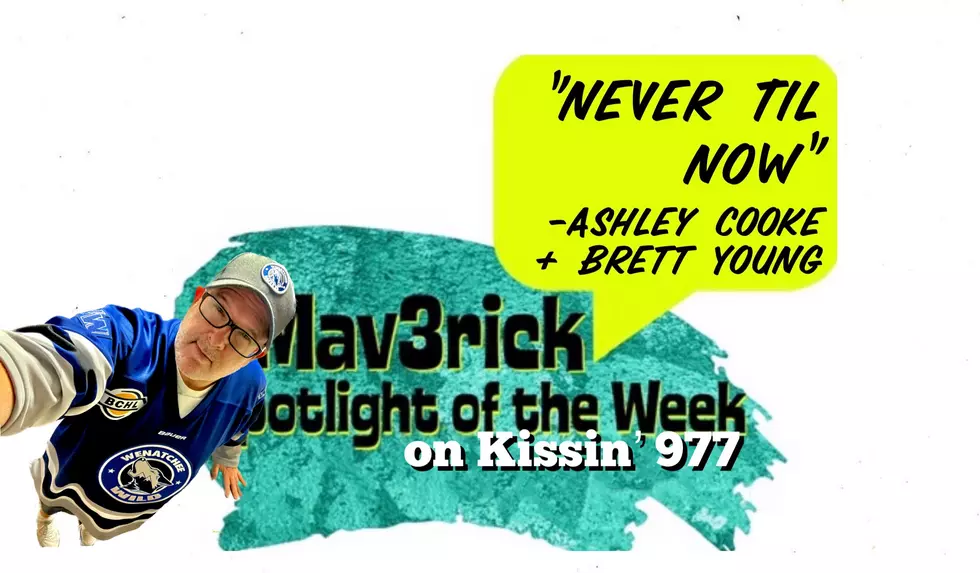 MAV3RICK SPOTLIGHT OF THE WEEK: Never Til Now -Ashley Cooke + Brett Young
Graphic by Mav3rick
MAV3RICK SPOTLIGHT OF THE WEEK: Never Til Now -Ashley Cooke + Brett Young 
Ashley Cooke is one of those artists you've probably heard before if you've ever been TikTok, as her videos have gone viral, just pointing to lyrics while playing the song. Perhaps you're on Spotify and hit new music discovery and her voice captivated your ears. Or, like me, maybe you mistakenly thought she was Ingrid Andress! Is it just me or could these two easily pass as twin sisters? 
Like many artists, she spent the pandemic writing songs, only to come out of hibernation with some great tunes that got noticed by her new found TikTok followers. Soon, Ashley was opening up for the likes of Cole Swindell. And like you and I falling in love with her voice and lyrics, other country artist have equally become admirers, as she has teamed up with artists like Jimmie Allen with duets.
So how did Ashley Cooke get Brett Young to team up with her on Never Til Now? I mean, she originally sang the tune as a solo, and it was just fine. Cooke always thought it should be a duet. It was her producer Jimmie Robbins who suggested Brett Young. 
Not only does Ashley Cooke have this single with Brett Young, she's going to be a part of Young's Hometown Holiday tour that makes a stop at the ShoWare Center in Kent on December 9th. And this is gonna be a great concert as Elle King, Nate Smith, Michael Ray, Corey Kent, and Bailey Zimmerman will be a part of the lineup.
Well, I love the song but you be the judge this week. Is, Never Til Now going to be the song that puts Ashely Cooke on top? Give it a listen this week and then call me at 509.662.5976, or Tweet us @kissin977, or text us a message on our smart phone app. Here's when you can catch the Mav3rick Spotlight of the Week: 
Mon at 3:40 
Tue at 4:40 
Wed at 5:40 
Thu at 6:40 
Fri at 5:40