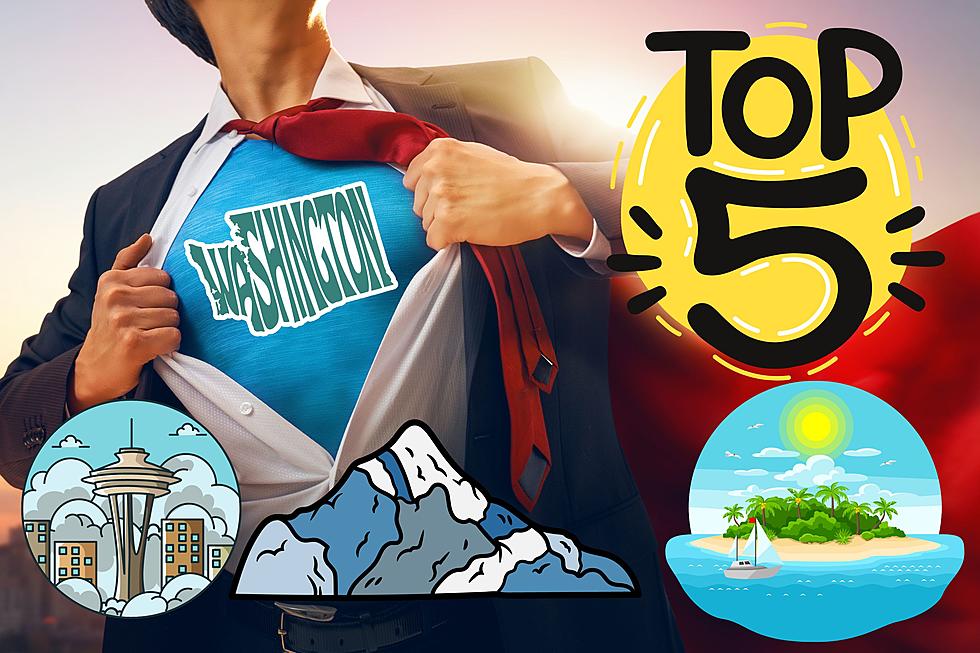 The 5 Coolest Super-Hero Hangouts/Hideouts in Washington State
canva
What If Superman's Fortress Of Solitude Was In Washington State
As a kid I was fascinated with superheroes and one of the things that I would do is imagine if superheroes were actually real and if they had their secret lairs in town.

Is There A Real-Life Bat Cave In Washington State Worth Exploring?
Growing up in the Lewis Clark Valley, I thought a few locations would work perfectly if I were Batman or Superman.
Along the river, there was a cool building that looked like it could be the Bat Cave entrance, and along the levee in Lewiston, one of the buildings had multiple flags along with a sky bridge where I thought Superman might hang his cape.
So it got me thinking, what if superheroes were real and where in Washington State would they hang their "capes" - Here are five cool locations that any superhero would love to call home in Washington State.
The 5 Coolest Super-Hero Hangouts/Hideouts in Washington State
If I was a superhero in Washington State, I'd pick one of these five places for my awesome hideout to get away from it all.
So what did you think of our list? Feel free to add your picks to the comments below and UP UP and AWAY!
9 Tri-Cities Super Heroes That'll Save The Day
Tri-Cities Washington has its own set of superhero defenders. From Hanford to the Columbia River and beyond, these seven amazing heroes come together to protect the Tri-Cities from the evil Dr. Atomo and his deformed Atomo Men.