WTF? UW Medicine Discovered They Lost a WA Man's Collected Tumor
Google Maps/Canva
I worked for a medical laboratory for over 13 years as a phlebotomist and medical courier. I know firsthand that accidents happen and things can go missing. It is a bad feeling for the staff and horrible for the patient, especially when it is something that you CAN NOT get back.
39-year-old Jeremy Morton-Maxon went to see a specialist at the University of Washington Medicine in Seattle for pain when he urinated. After the long wait time (around 5 months, according to his lawsuit), he was notified that there was a tumor on his bladder and that it was "likely cancer". Surgery was done, and the tumor was removed.
According to USA Today, that is when the waiting game happened; weeks went by without a word, no matter how much Morton-Maxon asked and reached out. Anyone who has been in this type of situation knows the kind of living hell it can be and how the uncertainty of your future can drag you down. Jeremy got the call and one that many would not believe, that the hospital lost the sample before tests could be done (testing to see if it was cancerous and if more actions would be needed), leaving Jeremy in a real no-win situation.
This did not leave Morton-Maxon with many choices, none of them better than the other. He and his doctors have decided on a course of action, and he has also chosen his own course with a lawsuit against UW seeking accountability.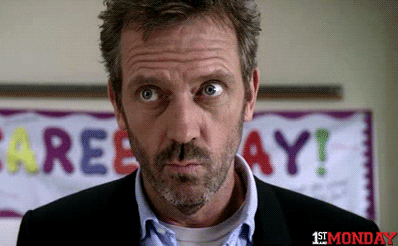 Giphy.com
According to Morton-Maxon, UW has never taken ownership of its mistakes. In a statement, he acknowledges that mistakes can happen and how the medical field is in an understaffed and overworked situation lately, which likely led to this situation.
"But in those instances, you need to hold up your hand and say, 'I messed up, and I am sorry.' No one from UW has ever offered me an apology" – Jeremy Morton-Maxon.
I cannot speak to why UW took so long to reach out to Jeremy, but I know from my time working in the medical field that they probably were scrambling to find the specimen. There are protocols and steps to track everything from blood samples to biopsies, but sadly, accidents do happen. One aspect that enraged me during my time in that field was how much finger-pointing and "CYA" goes on. In a world where lawsuits are pretty standard, it's really no surprise, but as a fellow human being, an "I'm Sorry" can go a very long way. I hope nothing but the best for Jeremy and for the overworked medical staff.
6 Common Washington State Laws I'm Sure You Break on a Daily Basis
I'll fess up to breaking one of these laws on a daily basis, how about you?
LOOK: States Sending the Most People to Washington
Stacker
compiled a list of states where the most people are moving to Washington using data from the U.S. Census Bureau.
How to get your medical hospital bills legally forgiven
Got a news tip? Email us here.
MORE TO READ: