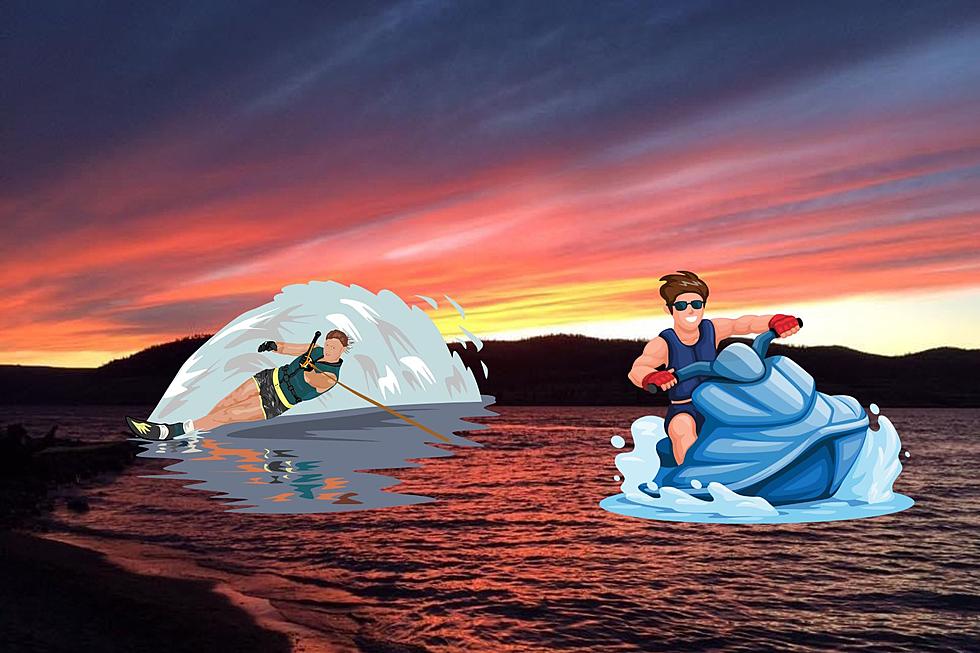 Washington State Has How Many Lakes?!
Photo Credit: Aly/Canva
So I thought, when I looked into the question, "How many lakes does Washington State have," that I'd see a decent number, but not this number!
Ok, before I get into the actual Lake Count of WA State, I want to highlight a few really cool ones that I personally love!
---
Lake Roosevelt- 
This is actually a reservoir, created in 1941 by the impoundment of the Columbia River by the Grand Coulee Dam. Named after President Franklin D. Roosevelt, whom was president at the time of the dam being created. (1) .
I took this picture (above) back on the 4th of July, 2016.If you look closely, you'll see a bald eagle in the sunset... How "Merica is that!?
By the way, Lake Roosevelt, is the Largest Lake in Washington State.
---
Lake Chelan - 
I wouldn't be a true east side of the mountains resident if I didn't at least mention beautiful Lake Chelan. It's a whole 50.5-mile-long lake! At what point would something so big, become a sea? The body of water is surrounded by homes from the small cities from Lake Chelan to Manson and up to Stehekin.
A tourist destination, where all the tourist and residents have the same things in mind. Summer and Water! Second Largest Lake in Washington State.
---
Potholes Resevoir - 
Another personal favorite. I have camped here, bass fished here and made many awesome, fun memories here! It's a part of the Columbia Basin irrigation. Formed by the O'Sullivan Dam.
Highly recommend taking a camping trip that way! Potholes Reservoir is the Third Largest Lake in Washington State.
---
Ok Ok, I get it, I am sidetracked and you came here to learn how many Lakes are in Washington State.
Over 8,000!
No, I did not make that number up, and I was just as shocked as you! Well, I'm more shocked that we have so many, and I have yet to hop in even one of them yet this summer! BRB getting my swimsuit on!
---
23 Deep Lakes in Washington State + 2 That Aren't So Deep
There are a ton of deep lakes in Washington State and a few that aren't so deep. Check out how drastically different they are below.
---
Highlights From Past Candlewood Lake Illuminated Boat Parades' (2019, 2021, and 2022)
---
The Underwater "City" of Lime Lake