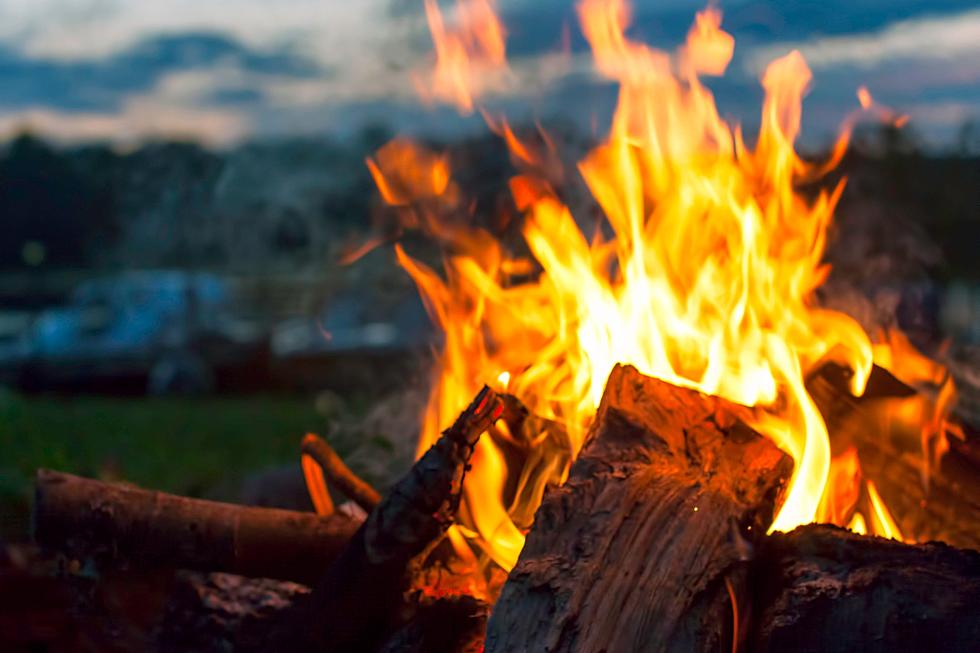 WDFW Bans Campfires in Eastern WA to Reduce Wildfire Risk
Canva
The Washington Department of Fish and Wildlife (WDFW) has issued restrictions for outdoor activities, including campfires and target shooting.
"We all have a part to play in preventing wildfires, and we're urging visitors enjoying Washington's great outdoors this summer to be a part of the solution," said Cynthia Wilkerson, WDFW's Lands Division Manager. "By recreating responsibly and following wildfire safety restrictions, visitors can help preserve public recreation lands, wildlife habitat, public health, and safety for local communities."
The restrictions go into effect on Friday, July 7th prohibiting visitors from:
Making fires or campfires, including those in fire rings. Personal camp stoves and lanterns fueled by propane, liquid petroleum, or liquid petroleum gas are allowed.

Discharging firearms for target shooting or other recreational purposes, aside from lawful hunting, unless otherwise posted, with the following exception: Target shooting is permitted from sunrise to 10 a.m. through Aug. 15, only at two Department shooting ranges:
Methow Shooting Range, Methow Wildlife Area Unit
Asotin Creek Shooting Range, Asotin Creek Wildlife Area Unit
Note: Starting Aug. 16 through Sept. 15, restrictions prohibit discharging firearms for target shooting anywhere on WDFW-managed lands (including the previously mentioned target shooting ranges) in eastern Washington, unless otherwise posted.

Smoking, except in an enclosed vehicle. Do not throw lit cigarettes out your window.

Welding and operating chainsaws, including the use of an acetylene torch or other open flame.

Operating a motor vehicle away from developed roads. Parking is permitted within designated parking areas, including developed campgrounds and trailheads; and in areas without vegetation that are within 10 feet of roadways.
All restrictions will remain in effect TFN, except for the target shooting restriction. Any changes will be updated on the WDFW's wildfire information page.
Top 10-Tri-Cities Campgrounds
10 Best Campgrounds in the Tri-Cities
Washington's Most Watched Birds
LOOK: Here are the states where you are most likely to hit an animal
Hitting an animal while driving is a frightening experience, and this list ranks all 50 states in order of the likelihood of such incidents happening, in addition to providing tips on how to avoid them.