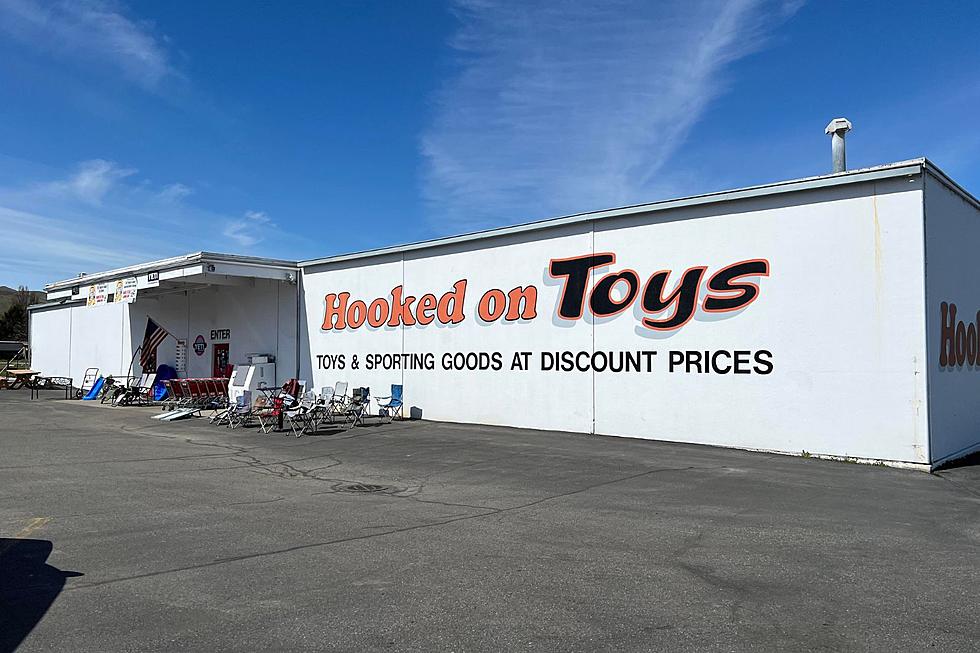 Hooked on Toys, Your One Stop Shop In Wenatchee WA.
Photo Credit: Aly
Moms and Dads and Girls and Boys, We wanna hear can you make some noise? For Hooked On Toys!
Maybe you've heard their radio Jingle and maybe you haven't. And if you've never heard of Hooked On Toys, well I'm sorry to say, but you are missing out!
Hooked on Toys opened back in 1986 in Wenatchee WA. Once located in the "Old Arlberg" location for a year and a half, now resides on North Wenatchee Ave. Owned by Tom Kallas, he started the company with just 3 aisles and the items faced to the front of the racks to make the aisles look "full."
With 37 years now behind their belt, Hooked on Toys has really thrived throughout the years, scroll below for a literal glimpse into what you will find at Hooked on Toys.
---
Toys for all ages
Sporting Goods:
Believe it or not, yes that is a Glimpse. 
Purchase your hunting/fishing license when you go to check out and purchase all your items.
I personally used to work for this locally owned and operated store for about 7 years and those were some of my best days working in retail. From the customers you see, to the stories you hear. Generations of families have been visiting this gem for years, and will do so for years to come!
*There is a new store in the works, and construction will begin next year. 
Hooked On Toys | Wenatchee WA | Facebook
---
27 Responses You'll Get if You Ask a Mainer "Where is Good Fishing Spot?"
It is safe to say that Mainers are some of the most secretive individuals when it comes to fishing. Here are some responses when asked where is a good place to go fishing in Maine.
---
You Could Own a Colorado Ranch Known for Elk and Bear Hunting
A ranch for sale in Cedaredge, Colorado is known for frequent visits from deer, elk, moose and bears.