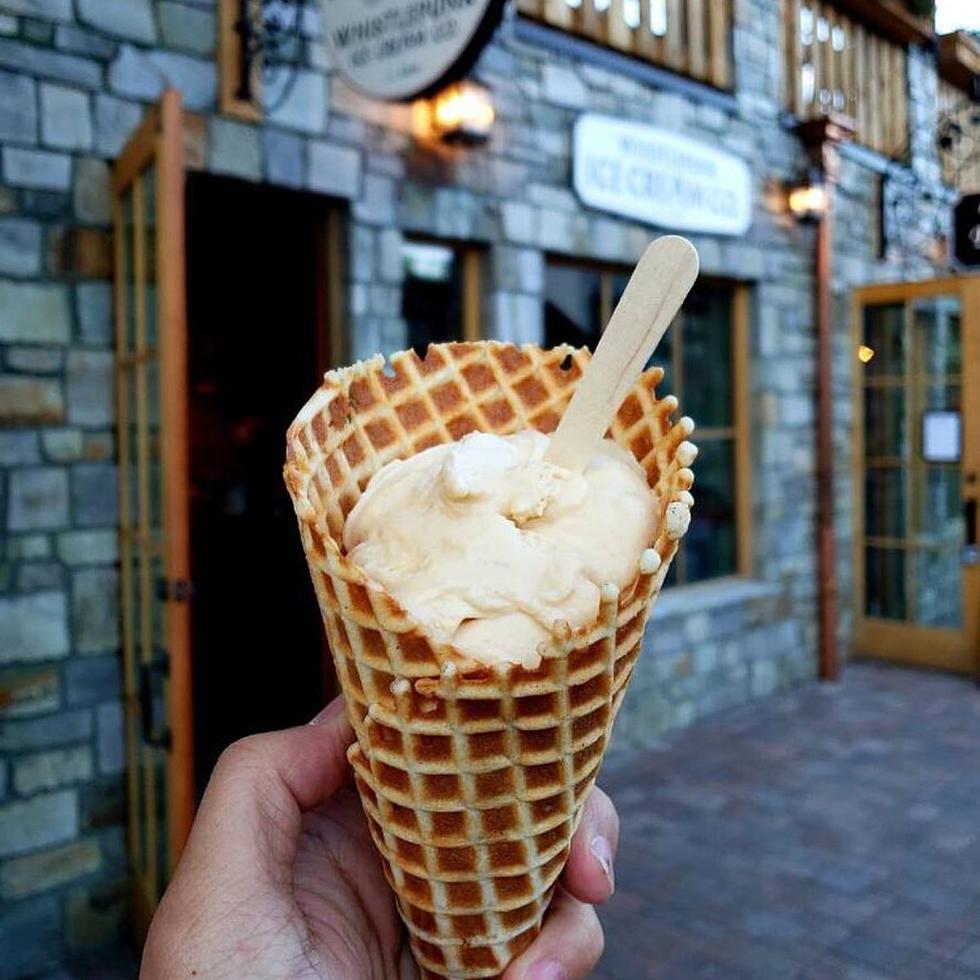 Savor the Delight at Leavenworth's Whistlepunk Ice Cream Co.
Whistepunk Ice Cream Co. (Facebook)
Summertime in Vacationland USA is quickly upon us.
Memorial Day weekend typically kicks off the 15 straight weekends of tens of thousands of tourists from the Seattle area. Leavenworth, Chelan, Wenatchee, Quincy and Moses Lake, here we go! Bring on the tourism, the traffic and the out of town spending that gives this region a big boost in our bottom line.
I was in Leavenworth this past weekend, for the calm before the storm.
We had family visiting from out of town. My wife and I brought them to Sulla Vita for a quick bite to eat. (We've mentioned Sulla Vita, being the best Italian restaurant in our region, a great place to grab food during the season of Christmas lights & one of the best places to eat outside in North Central Washington.)
Afterward, our family walked through Leavenworth's main central on Front Street, you know, by the blue and white Leavenworth May Pole. And right by this famous pole you'll find what thousands of Leavenworth tourists and locals have known for the past few years: 
The BEST Ice-Cream location in the entire State of Washington: Whistlepunk Ice Cream Co.
Upon arriving at Whistlepunk, we found a long line to get in - which is always a great sign of a great product. The line thankfully moved along - a few happy looking customers where walking out of the store with amazing looking flavors of ice cream. After the third person walked by with the purple-ish and white scoop in a waffle cone - I asked. "Excuse me, what did ya get?"
"Blackberry Fool"
And that's what I got: A scoop of Blackberry Fool on top of a scoop of Chocolate Malt. My wife, who needs to find gluten free and dairy free offerings - ordered a pint of Chocolate Moo-Free.
I found a seat next to the May Pole and tried to savor each and every bite. Then I got to the waffle cone - and that was also tasty and perfect. Wow. I'll be back. If you happen to see the line stretching out the door, do what I did and let time stand still and hop in line. You'll be so glad you did.
Whistlepunk Ice Cream Co.
707 Hwy 2 Suite C (by the blue and white Leavenworth May-Pole)
Leavenworth, Washington
WEBSITE and OFFERING OF FLAVORS
Open Seven days a week
Whistlepunk Ice Cream Co. Hours: 
Mon, Tue, Wed, Thu and Sun - NOON to 9pm
Fri and Sat - Noon to 10pm
Explore Ross Lake Resort in Washington State