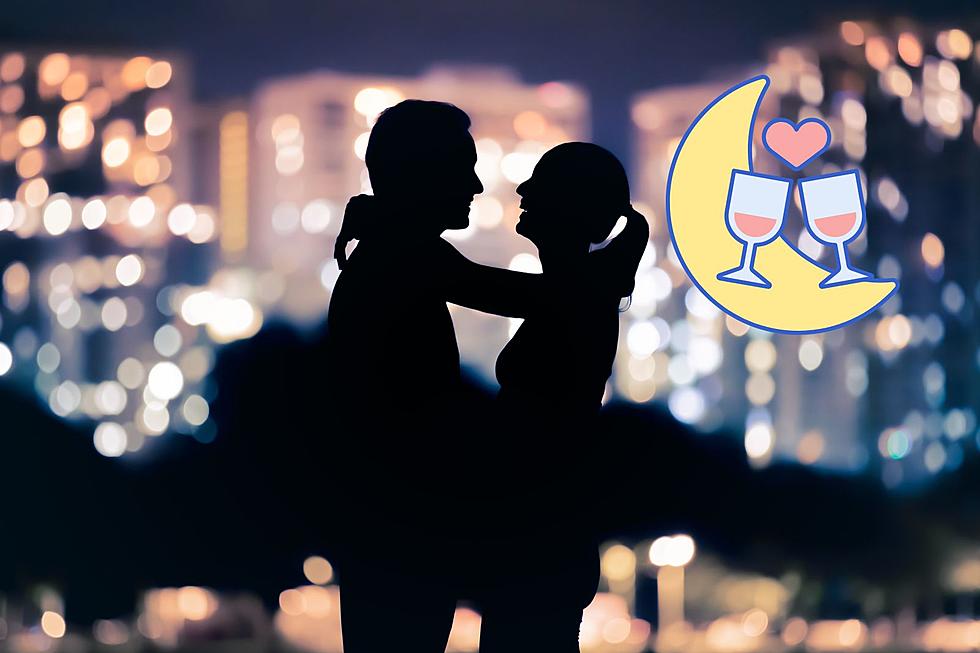 Would You Take Your Date Here?! -Wenatchee WA
Photo Credit: Aly/Canva
Alright, be honest with yourself. When was the last time you went on a date with your spouse? Or when was the last time you treated just yourself even? I can almost bet that it has been a little while since. Let's change that and stop by one of these hot spots.
---
Best Date Spots in the Wenatchee Valley according to Yelp 
Chateau Faire Le Pont Winery - 
"Fantastic red wine selections and the food is excellent as well! We are regulars and enjoy the quiet setting here!" - Danny H
CHATEAU FAIRE LE PONT WINERY - Yelp
---
McGlinn's Public House - 
"I was surprised to find this place in Wenatchee, but the food was great. I drove from Leavenworth to find something different and less crowded. Even though this place was also busy they were able to seat us shortly after we arrived. I ordered the Blackened Sea Bass and it was amazing. The server (Tyler) was great and seemed like he enjoyed his job. I have already told a few people to check this place out when they go to Leavenworth" - Bill T
---
The 108 Lounge - a part of the Wok -A- Bout Grill -
"Wow, wow, wow, what a great place. If you want a great atmosphere, some of the best mixologists in Central Wa and a huge selection of alcohol, then this is the place. From classic cocktails to the latest trends, they know how to create anything and also made great suggestions.
With alcohol you also need food, and the nice part is the lounge is connected to the Wok about grill. The Mongolian bee's street tacos were amazing as were the spring rolls. This is a rare gem in Central WA that you have to experience." - Jim M
---
Stones Gastropub - 
"Had a fabulous experience with co-workers. Decent group of 8 went for dinner. Food was delicious and large portions for the price. Vast selection of brews and wine. Great place overall for either a group setting or a more intimate setting." - Adam R
---
Fire at Pybus Public Market -
"I had the Italian sandwich with a arugula apple salad. freakin delicious. Highly recommended!!!" - Adam A
FIRE AT PYBUS PUBLIC MARKET - Yelp
---
Milepost Brewing - Cashmere WA
"Great beer selection of their own brews as well as guests brews on tap. Service was terrific and meal portions were big. My husband and I split the spinach quinoa salad, a half order of truffle fries and corn cakes ...stuufed!" - Michelle L
---
Wild Huckleberry -
"This is one of my favorite spots in town.  Their portions are generous and prices are great.  The food is amazing and the service is on point.  The peaches and cream waffles are probably my favorite." - Jared S
---
Rail Station and Ale House - 
"A fun place with great bar food.  Excellent cocktail choices...love the Tito's and lemonade on tap!" - Laura L
RAIL STATION & ALE HOUSE - Yelp
---
Garlini's Napoletana -
"Fantastic food!!! The wedge and cuchina salads were Amazing and the 39-28 pizza was very tasty and filling! If you are in Wenatchee it is definitely great meal" - Trevor S
---
Columbia Valley Brewing -
"Fantastic service, friendly and attentive staff. Lots of selections and growlers to take home your favorite beer. Great atmosphere, clean, and lots of room for groups. Will definitely be back" - Kristy J
---
Now make some plans, stick to them and have a wonderful evening at one of the most popular date spots the Wenatchee Valley has to offer!
Top 10 Best Date Spots near Wenatchee, WA 98801 - May 2023 - Yelp
---
Fall Date Night Ideas
Fall date night ideas that your relationship needs!
---
6 Of The Best Places To Grab Yummy Ice Cream In Washington State
Get a cool ice cream cone at these 6 great shops around Washington State
---
Leavenworth: North Central Washington's Alpine Village
Ranked as one of the best places in the country to spend Christmas