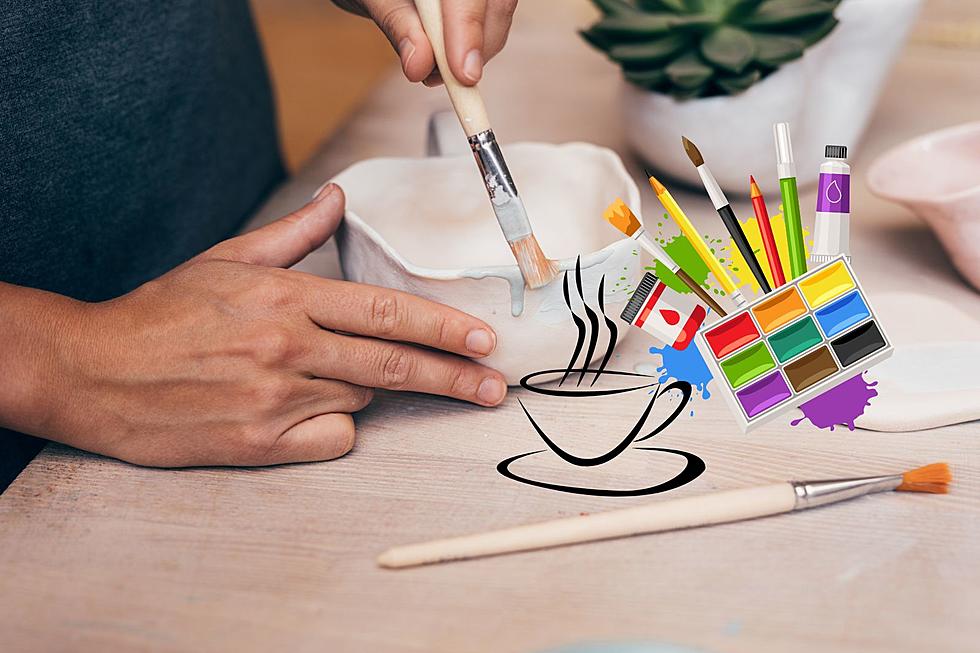 Get Inspired w/ Inspirations Ceramics and Art Cafe, Wenatchee WA
Photo Credit: Aly/Canva
If there's one thing, I vividly remember about visiting my grandparents when they lived in Gig Harbor WA, was when my grandmother would take my little brother and I to the ceramics shop.
My brother and I were able to paint our own works of art onto one of the many ceramic selections the shop had to offer. Such a cool experience.
Make these memories of your own in Wenatchee WA!
---
Inspirations Ceramics and Art Cafe 
Located in Wenatchee WA, and such a cool fun place to visit with friends, family and even the grandkids!
Get your fingers working while your mind guides you!
My little girl would probably devour one of the lamas in pink and purple paints!
Our 2023 Apple Blossom Royalty having a nice quiet creative moment!
Wholesome, creative memories to be surely made and enjoyed for years to come!
Learn how to work with Glass as well!
Enjoy a drink from their cafe as well as treats!
I am telling you, there will be no shortage of fun, laughs and inspiration!
Beginner to Expert. Doesn't matter where you fall, just be sure to fall into Inspirations Ceramics and Art Cafe! What a cool way to spend some time. Calming and cool to see when the product has been treated and sealed!
I still have my ceramics I made when I was younger. A coffee cup and a vase. Both are just beautifully painted (I say that sarcastically). What I love most about them though. The fond memories I made with my grandmother and brother. Something I will forever cherish!
---
For more information on Inspirations Ceramics and Art Cafe, Click Here.
---
Michigan—Your Antique Ceramic Christmas Tree Could Be Worth Some Money
You may have seen this at your grandma's house growing up. It came out for Christmas, and you had to be extra careful around it so you wouldn't accidentally break it: antique ceramic Christmas trees. These vintage trees are making a huge comeback right now. You can find newer versions in stores, but it's the older antique ones that could be worth a good bit of money these days. Take a look at some ceramic Christmas trees below to get an idea of some of the styles you should keep an eye out for.
---
Check Out This Artistic Painted Home In Ohio
For most artists, the world is their canvas. This person chose the inside of their home, which is now for sale.
---
Look Inside the Historic 'Pink House' Cottage on Martha's Vineyard
One of the most admired cottages on the island, the Pink House is still vibrant and beautiful as ever. The interior got some upgrades, too. Let's take a peek inside.