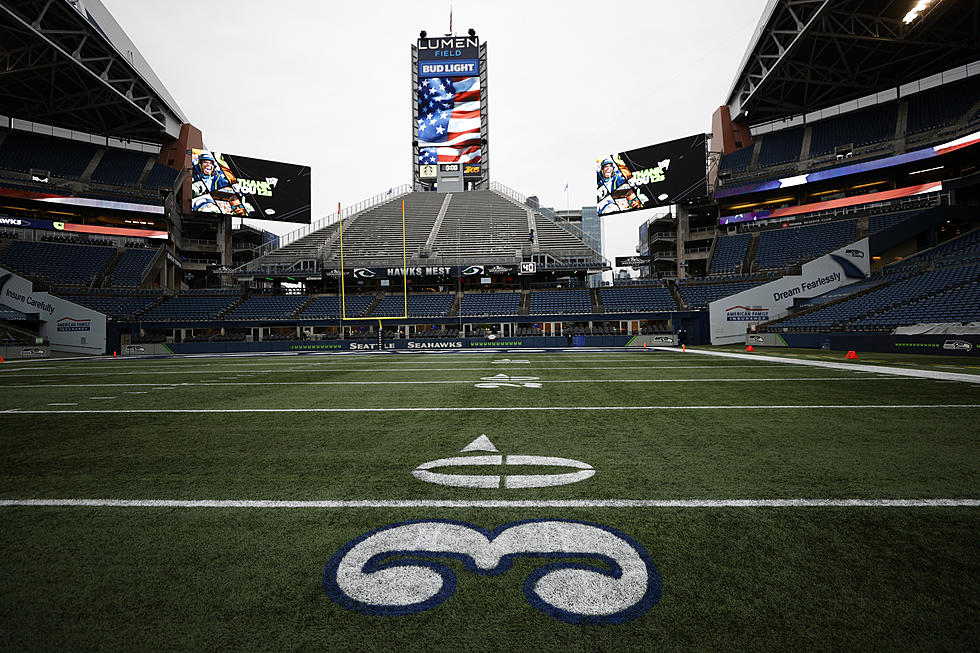 Seattle's Lumen Field Crowned NFL's Best Stadium? 5 Days to Vote!
Getty Images
Yes, Lumen Field was nominated by USA Today and it can happen, but everyone needs to vote before the contest ends in 5 days!
Lumen Field was Nominated by USA Today for Best NFL Stadium
The home stadium for the Seattle Seahawks (also the Sounders & Sea Dragons) has been nominated by USA Today for Best NFL Stadium. The nomination landed them in a contest where fans have been voting on their favorite and voting is almost over. The stadium getting the most votes claims the 'Best NFL Stadium' crown for 2023. Lumen Field has been home to some amazing moments over the years like 'BeastQuake' or any of the NFL NFC Championship games held there (even though the stadium had a different name then) but does it deserve the 'Best NFL Stadium' crown?
USA Today: 'Lumen Field is Renowned for Its Fans'
On the voting page describing Lumen Field, they say "Truly a locals' stadium, Lumen Field is renowned for its fans, collectively known as 'The 12s'. The experience of being amongst the throng here is incredible, as is the bountiful selection of local craft beer, Starbucks and other local coffees, and fine Pacific Northwest-centric food." Yes, the article does mention being 'amongst the throng' as being incredible but they forget to mention exactly why. Seahawks fans are responsible for many damaged eardrums with the insane constant amount of noise generated on game day. Multiple times fans at Lumen Field set the world record for the 'Loudest Stadium in the World'. Even though the stadium eventually lost holding the 'loudest' World Record, the Seahawks fans at Lumen Field are still known consistently as one of the loudest NFL stadiums every year. Besides being loud, the food in the stadium is pretty darn delicious with plenty of variety. Also, the shape of the stadium and its steep incline make every seat closer to the field.
How Do You Vote for Lumen Field?
I personally have tons of memories at Lumen Field ( also called CenturyLink & Seahawks Stadium) and over the years has become my favorite place on the planet. I also have lots of friends from other teams that rave about their experience when visiting Lumen Field for an away game and say the gameday experience is second to none. If you feel the same and want to vote for Lumen Field in the USA Today contest, just go to the official USA Today Best NFL Stadium contest page for Lumen Field by clicking here. Once there, you can vote once per day for Lumen Field until voting closes next Monday, August 21, 2023, at 12 noon Eastern (9 am Pacific). The winning venues will be announced on 10Best on Friday, September 1, 2023.
The Seattle Seahawks 2023 Throwback Uniforms