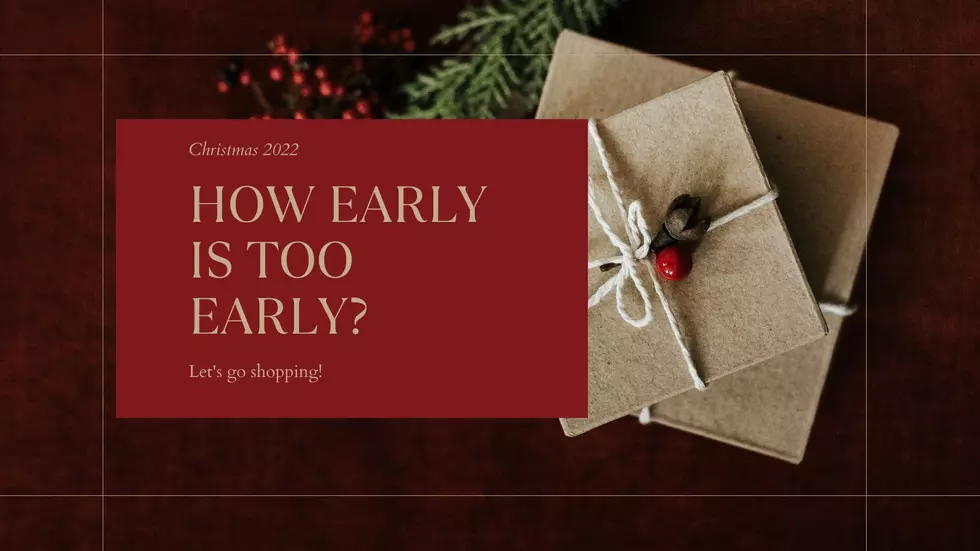 Photo Credit: Aly/Canva
How early is too early to start our Christmas shopping? We all know by now about "Black Friday" and all the deals that come about from different stores around the Wenatchee Valley. From shopping at your favorite local stores like Hooked on Toys, Gilded Lily, Stan's Merry Mart and Collin's Fashion to name a few. We support local and we shop local, by the way "Shop Small" is Saturday, November 26th.  
Back to my main question though, how early is too early? My answer is, it's never too early! But how do we start shopping without knowing what the person receiving wants? Seems kind of funny to ask, "Hey, what would you like for Christmas this year..." in March. Here's my idea to you. Gift Cards! I am NOT suggesting buying gift cards to actually gift, I am simply suggesting to buy gift cards throughout the year from stores, like the ones mentioned earlier, and here's the kicker, don't spend them! Well simply don't spend them until the holiday season comes. 
Once Black Friday hits, or even "Shop Small Saturday," you will have prepared yourself. Use those gift cards you have purchased over the year to buy the gifts you need for the kiddos or loved ones. You will save yourself time and money! Time will be saved because you will know wher eyou are going to shop already, and money will be saved since you have gift cards to use to make your purchases and be able to take advantage of the deals of the holiday season! Win win right? 
No matter what you choose to do for the holiday season or how you choose to buy. It's not about the gifts, it's about the love and time spend with loved ones! Happy/ Merry everything dear friend!