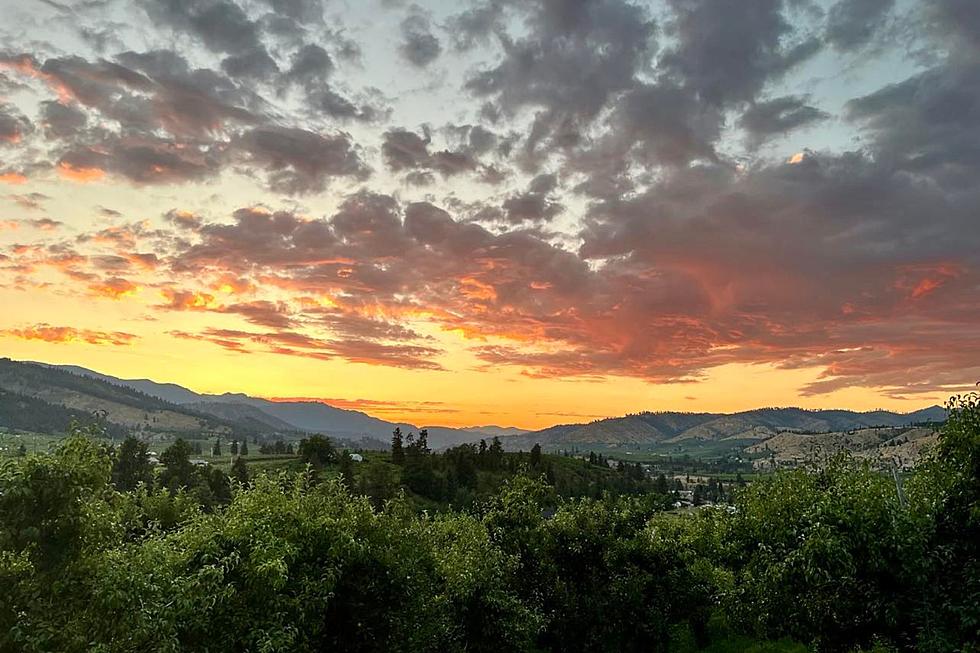 Take it from a Local: NCW Favorites
Photo Credit: Aly/Canva
I have lived in the Wenatchee valley since 2008, I moved here from a town just north of Wenatchee, Brewster. So yes, I would say I am a local of NCW, and I am proud of it!
Getting to experience the small-town living has brought a sense of humbleness and thankfulness of all things local! from Coffee stands to back road drives.
---
Radio Host Aly's North Central Washington's Favorites:
Favorite Place to Live - Cashmere WA
I've lived in Cashmere for a little over a year now and let me tell you what, it feels like home! Hometown School Pride for the Cashmere Bulldogs sports teams, quaint Cottage Ave and the people are so pleasant.
---
Coffee Stand -
Now this is a huge toss-up between my two absolute favorites.
Mountain View Espresso in Brewster WA
DVO Espresso in Wenatchee WA
Both have a piece of my heart. Mountain View Espresso in Brewster WA was where I had my "First Official Job." So yes, I fell in love with coffee working there
DVO Espresso, because the gal who owns the company, Diana, she is just a gem to the Wenatchee Valley and her story of once working for the coffee stand to owning it now, it's just what a lifetime movie producer is looking for! Plus, duh! The coffee is amazing!
---
Place to Take a Drive - Wenatchee Heights
Wenatchee Heights. Easiest answer to give. When I moved to the Wenatchee Valley, I was determined to find some drives that would take my breath away, didn't take long. Wenatchee Heights to Stemilt Hill is such an easy, beautiful drive. Perfect for chasing sunsets, or even a beautiful sunrise!
---
Parks to Play at -
I have a 6-year-old who loves to go to the park (what kid doesn't!?) But our favorite one to visit is The Rotary Park in Wenatchee. Two words to sum this up for us... Splash Pad.
---
River to Float - The Icicle River in Leavenworth WA
Unload at the fish hatchery, sit back and relax! Feels almost like a lazy river float. Easy access to hop in and a decent area to get out at. Bring two rigs, park one at the Fish Hatchery and the other where you will off load from the river!
---
Last but certainly not least...
Places to Eat - 
Ok I could just be mean and say, "EVERYWHERE!" Which would be true, but you are here for "favorites," so I'll name a few.
Wok-a-bout Mongolian Grill, both locations are divine, (Leavenworth and Wenatchee WA)
Tastebuds (Wenatchee), yum yum and more Yum's! Love the staff there as well!
Garlini's (Wenatchee), everything on the menu is delicious, but I want the bread and garlic butter by the pounds please!
---
Now go explore why these are my favorites! Take it from a local! I would know! :)
Love,
Aly
---
4 of the Creepiest and Coolest Underground Tunnels in Washington State
Come explore some of Washington State's coolest and creepy underground tunnels for a unique adventure! Dust off your walking shoes and come along - we've got tales to tell.
---
7 Fun and Lazy Rivers To Float Down in Washington State
Are you looking for the perfect summer activity? Check out these seven lazy rivers in Washington state, perfect for a leisurely float trip. Grab your tube and get ready to explore