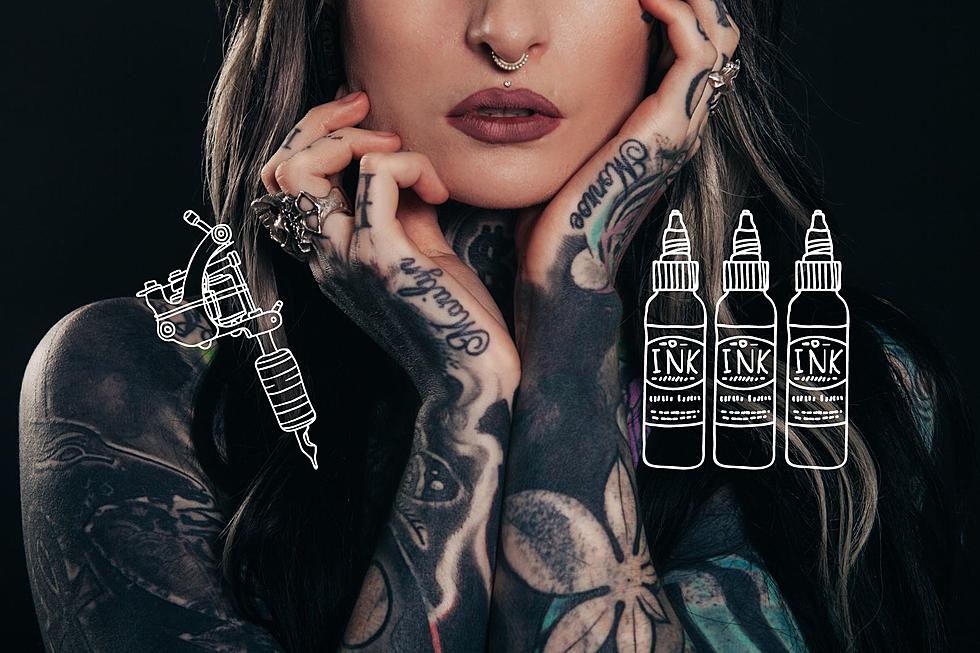 To Ink or Not to Ink. Do it & Get the Ink in Wenatchee WA!
Photo Credit: Aly/Canva
If you have been contemplating whether or not to get some new tattoos, here's your sign. DO IT!
We have some amazing tattoo artists here in the Wenatchee Valley. Different styles, tastes and creative minds. You'll surely find a place that fits your needs and style as well!
Normally, I do a "Best of," but when it comes to artists, the "best" is in the eye of the beholder. So, take your pick of shops listed below and make your appointment!
---
Rebel's Tattoo Shop - 
I have tagged along with a few friends who have gotten their tattoos from Flaco, he's honestly so awesome!
"Quality place, knowledgeable staff." - Google Review
---
Ole Soul Tattoo - 
Congratulations to James Drake and his new Bride!
"Got my first tattoo here love the atmosphere and the people it's a 10/10" - Google Review
---
Arrowhead Tattoo -
"Went with a friend who is a repeat customer. I really enjoyed seeing my friend and Dustin plan her tattoo and discuss different options that they both loved. Comfortable place to spend time." - Google Review
ARROWHEAD TATTOO - 342 South Mission Street, Wenatchee WA 98801 - Loc8NearMe
---
Leavenworth Tattoo and Piercing Haus -
Geisha did my first ever tattoo, love the atmosphere and the professionalism behind this company!
"Beautiful work wonderful prices and great people to talk too!!" - Google Review
---
Studio No. 7 -
"One of the BEST in the area!! Not only is Kat very skilled, but her and her apprentice make it a very welcoming environment. I'm in love with all the tattoos I've gotten from Kat. Always an amazing experience I highly recommend checking them out!" - Tronson Donnor
---
The Regulators Tattoos -
"Love this shop! Alex is amazing and very soft handed." - Google Review
The Regulators Tattoos on Facebook
---
Valley Custom Tattoos -
"He is amazing, he's done all my tattoos except two. Highly recommend all my tattoos still look amazing and he's extremely nice" - Google Review
---
Now go get inked up! You only live once! Live your life and get that Ink!
---
20 Rock + Metal Musicians With Tattoos of Bands
---
Rock + Metal Musicians Who Are Also Tattoo Artists
It's no secret that rock and metal tend to go hand-in-hand with tattoos. But not all ink-obsessed rockers are content to stay on the receiving end of the needle; many become tattoo artists themselves. Here are just some of the rock and metal musicians who double as tattoo artists.
---
Fans Think Quavo Is Throwing Shade at Offset's Takeoff Tattoo in New Instagram Post
---