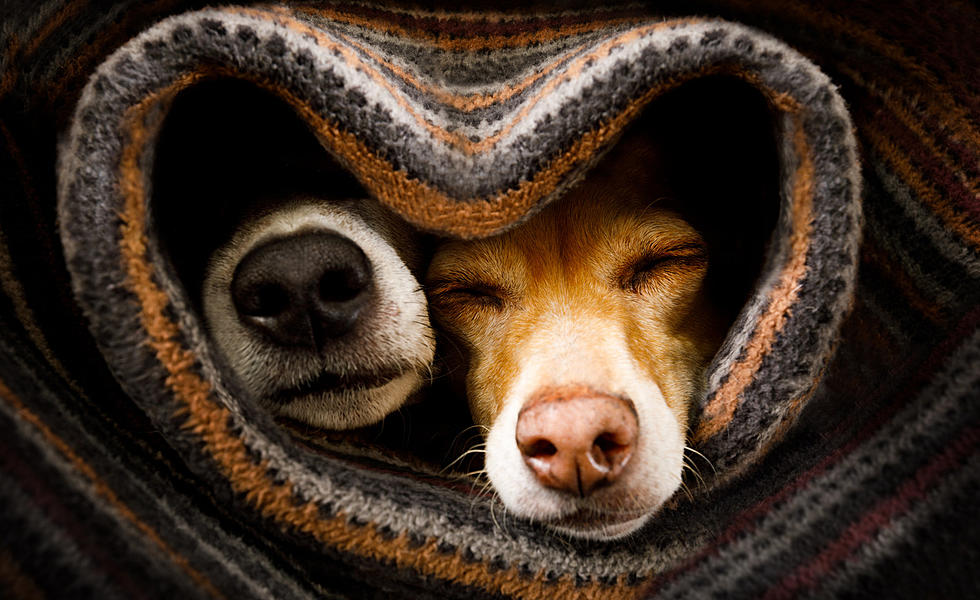 Mystery Sickness Affecting Dogs in Washington, Oregon & Idaho
damedeeso
Pay extra attention to your dog in Washington, Oregon, and Idaho over the coming holidays.
There are reports of a mysterious illness impacting dogs in these Pacific Northwest states and 7 other states nationwide.
According to reports, the dogs are getting sick with a mysterious respiratory illness. If you notice your dog having the following symptoms - you'll need to take them to the vet immediately.
What Are the Symptoms?

They're listed in this report:
'The pneumonia-like illness... starts as a cough and gradually worsens, with the illness also being resistant to antibiotics. According to officials, dogs are most likely to contract the illness by coming into contact with other dogs, with places such as dog parks, kennels, and groomers posing a larger risk...In addition to coughing, sneezing, discharge from the eyes or nose, trouble breathing and fatigue have also been observed, according to the Oregon Department of Agriculture.'  - WMAQ-TV

 
Dogs with the above symptoms have become sick in the following states:
Illinois, Oregon, Colorado, New Hampshire, Indiana, Washington, Idaho, California, Georgia, and Florida all have confirmed cases.
The recently confirmed illnesses aren't just localized to one part of the US. Click here for more details on the recent mystery illness, affecting dogs.
---
Strong helpful advice to keep your dogs safe for the upcoming Holiday Season: 
Keep your dog away from other dogs, which may impact how you travel this holiday season. 

You may not want to leave your dog at a kennel around other dogs.

You may not want your guests bringing their dogs to your house.
INFO: WMAQ-TV
Check out these 50 fascinating facts about dogs:
Gallery Credit: Linda Lombardi
6 Plants Toxic To Dogs
Gallery Credit: Andi Ahne